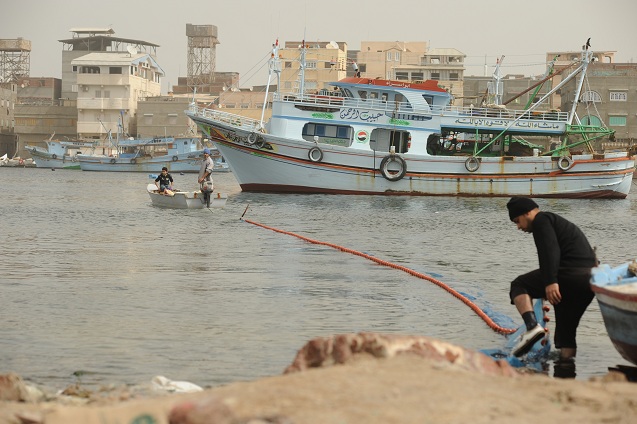 The Foreign Ministry announced Tuesday the release of 13 Egyptian fishermen who will return to Egypt after by being detained in Tunisia for nearly two weeks, while another three fishermen are expected to remain in detention in Tunisia.
The ministry said in a statement that the fishermen will be flown to Egypt "this week or the start of next week". The three remaining fishermen include the captain of the fishing vessel Abo Ashraf and are facing trial for charges of breaching Tunisian regional waters without a authorization.
The Tunisian Coast Guard arrested 16 Egyptian fishermen on 23 December for fishing within Tunisia's maritime territory. The vessel, registered in Egypt's governorate of Port Said, was intercepted off the Tunisian coast and led to the nearest commercial port in Zarzis, according to the statement of the Tunisian Ministry of Defence.
The incident follows the release of three fishermen by Tunisian authorities on 1 December. They were found guilty of trespassing in Tunisia's maritime territory and were released upon paying a fine. The fine for illegally entering Tunisian territorial water ranges from $20,000 and $220,000.
The three men released on 1 December were arrested in July along with 14 others, who were released in late August, while the three, including the captain, remained in detention while arrangements were made by the Egyptian Foreign Ministry for the fines to be paid.