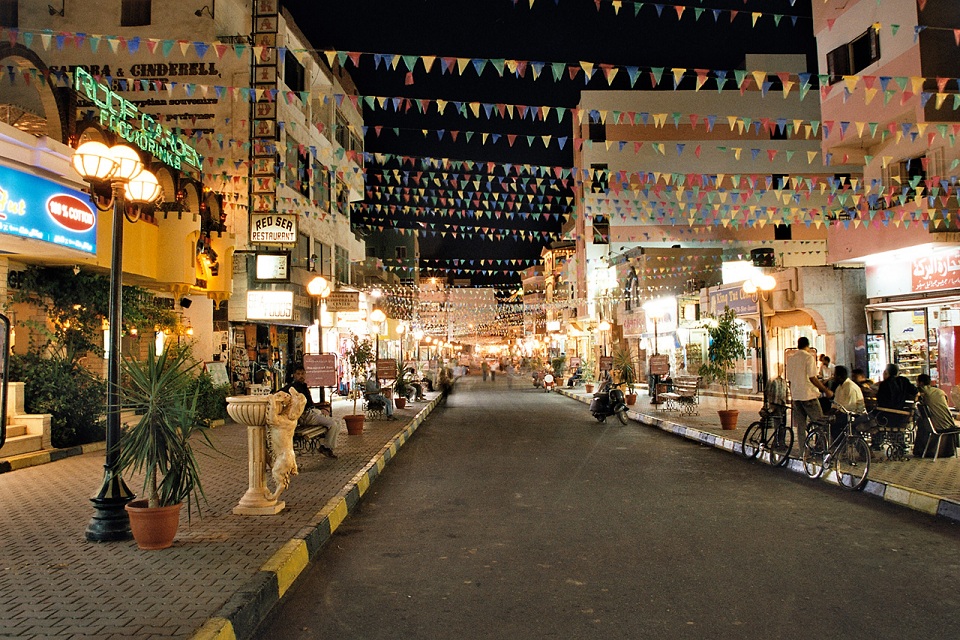 The casualty toll rose to three injured in an attack that occurred at the Bella Vista Resort in Hurghada Resort Friday night. Two militants entered the hotel, stabbing and wounding three tourists, one Swedish and two Austrian nationals, according to the Ministry of Interior's official statement.
However, Ministry of Health spokesperson Khaled Megahed has provided contradictory information, identifying the injured as one Austrian and two Swedish nationals, in a statement to state-run newspaper Al-Ahram.
The three injured tourists were sent to the hospital in Hurghada for treatment. One was discharged after receiving treatment.
The attack came a day after gunmen attacked tourists who were visiting the Great Pyramids of Giza Thursday morning. There were no casualties reported but the attack destroyed the facade of a famous hotel located near the ancient touristic site. The Islamic State (IS) claimed responsibility for the attack, which targeted Israeli tourists.
Minister of Tourism Hisham Zaazou traveled to Hurghada Saturday morning to assess the situation. He met with the governor of the Red Sea to discuss plans related to the general security of the area, including increased preemptive measures that would secure tourism facilities.
No one has claimed responsibility for the Friday attack.
The Ministry of Interior's statement indicated that one of the assailants, Mohamed Hassan Mahfouz, 21, had been killed in gunfire with the hotel's security, while other armed men were severely injured by security forces during the pursuit that followed the attacks.
The assailants entered the hotel through a restaurant facing the street carrying melee weapons and threatening guests.
After the attack, police forces blocked all roads leading to the hotel and ordered the closure of nearby shops.
Al-Azhar condemned the attack in an official statement, claiming that such acts do not represent the ethics of Islam. It emphasised that such terrorist attacks "will never succeed in stopping the country's development or threaten its stability and security".
Fridays attack is another incident in which tourists have been targeted in Egypt. The downing of a Russian commercial aeroplane in North Sinai on 31 October resulted in the deaths of all 224 Russian tourists and crew on board. The incident has led to a severe decrease in revenue generated from Egypt's tourism sector.