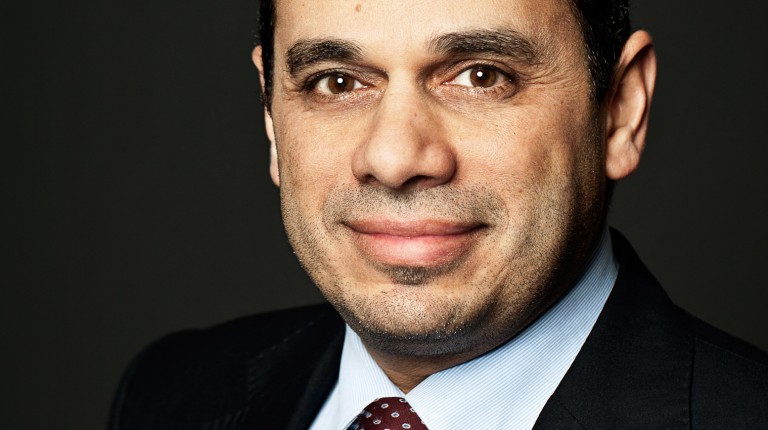 Nokia Networks expects growth in the telecommunications sector throughout 2016, thanks to support from mobile operators' increasing need to develop their networks and meet their customers' wishes. This need has expanded due to rising demand for 3G services, and Nokia expects the launch of 4G services will soon help revive the telecommunications market.
Senior Advisor and Head of the North African Country Directors' Council and Nokia Solutions and Networks, Osman Abou-El-Nasr, said investing in the Egyptian market will be a strategic move for the company in the near future, emphasising that the corporation will maintain its presence in the country for the foreseeable future, as well as its investments in the Egyptian market.
He added that the Egyptian market remains attractive for investment in the communications sector, despite the difficult circumstances that have marked the past five years and the country's failure to return to its pre-25 January Revolution state. However, he pointed out that the Egyptian communications sector is filled with opportunities for growth.
Abou-El-Nasr believes that a number of challenges currently exist the market, the most prominent of which may be government bureaucracy, which obstructs certain procedures and takes up valuable time. He noted that the government is currently working to end this issue, and that a solution will take some time to emerge.
The dollar crisis and the difficulties associated with obtaining hard currency are one of the major challenges for the Egyptian market at present. Egypt's three mobile operators – Vodafone, Mobinil, and Etisalat – face problems in obtaining dollars, which negatively impacts their plans to develop business infrastructure. This is where Nokia Networks, and other companies that undertake network development and communication work, come in.
With regard to mechanisms to overcome the dollar crisis, Abou-El-Nasr said tht Nokia Networks' communications clients have resorted to reducing network infrastructure expansion projects and have sufficed with regular maintenance work or building new networks within the limits of their budgets. This has led to a decline in network development rates, which are impacted by the decline of the Egyptian pound against the dollar.
In terms of investment opportunities on the Egyptian market, Abou-El-Nasr believes that network maintenance and expansion represent the most vital investment opportunities, especially in light of the growing use of mobile phones. This is not limited to voice or text message services, but rather extends to 3G, which is one of the most used services by mobile customers. 3G is used to communicate via social networking platforms or conduct e-commerce activities through smart applications, and these services require periodic updates to mobile networks.
Mobile companies are also making preparations to provide 4G LTE services, which represents a valuable investment opportunity. The Ministry of Communications announced that these services would be made available this year, meaning that the communications sector will enjoy considerable attention from foreign investors in 2016 as they await the launch of 4G services.
Abou-El-Nasr believes that the Egyptian market is in need of 4G services to help enhance the quality of mobile Internet and increase value-added services provided via mobile phone by operators. However, the difficulty of obtaining dollars may represent an obstacle to implementing 4G services, as all operators using this technology will need to invest, making it costly in light of current circumstances and the Central Bank of Egypt's regulations on dollar deposits.
Abou-El-Nasr believes that the growth of the telecommunications sector during 2015 was steadier than that of 2014, and expects the communications market to witness a jump in growth in terms of the size of business in this sector, for the year 2016.