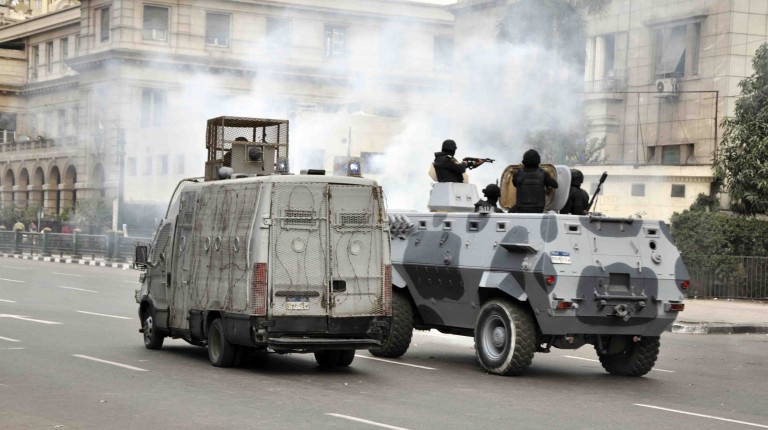 Police forces and extra-state militants exchanged gunfire on Fayda street, in a residential area of Hadayek Al-Maadi, Wednesday morning, after police raided a suspected weapons cache.
Two militants, whose affiliations the Ministry of Interior has yet to announce, were killed in the exchange and three officers were injured in the clash.
The Ministry of Interior's media office that police forces confiscated weapons and ammunition found in the possession of the militants, specifically referencing a rocket-propelled grenade (RPG).