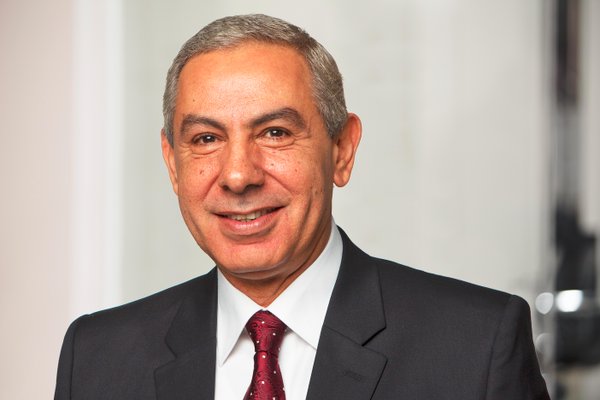 Tarek Kabil, the minister of industry and trade, said that the ministry is in the process of preparing new legislation to regulate the issuance of licenses and allocation of land, in order to submit a draft to the cabinet before seeking the approval of parliament.
The ministry has tentative plans to establish five commercial offices in Tanzania, Uganda, Cote d'Ivoire, Djibouti, and Ghana that will facilitate Egyptian exports to the African market, a part of tentative plans to increase the industrial sector's share of Egypt's gross domestic product (GDP), according to Kabil.
The ministry will also establish logistical centers to assist trade between Egypt and other African countries.
Kabil made the announcement in a speech to the Egyptian Business Council, headed by Canadian Moataz Raslan and attended by several foreign ambassadors.
Kabil also attempted to assuage fears regarding the impact of the decision to increase tariffs on imported products. He contended that every product that may see a price increase, has a high-quality equivalent on the domestic market, and that the higher tariffs do not necessarily correlate with a price increase. He claimed that, in fact, several companies had offered discounts to consumers to offset the increased tax burden. Further, he stated that the tariffs will increase at a rate of only 10% to 15%.
According to Kabil, the Russian industrial zone expected to be established near East Port Said will be subject to the law regulating economic zones. Investment in the project will be financed through a joint Egyptian-Emirati-Russian fund. Companies in this industrial zone will focus on the manufacture of tractors, petrochemicals, and trucks of a weight less than five tonnes.
The minister indicated that Egypt can institute legislative reform to attract key industries, such as the automotive industry. For this, he suggested Egypt look to its African partners who have had success in this field for guidance. In Morocco, the automotive industry represents 16% of gross national product (GNP).
Kabil announced that the ministry intends to introduce four industrial zones by the end of this year and will aim to provide industrial land to investors.