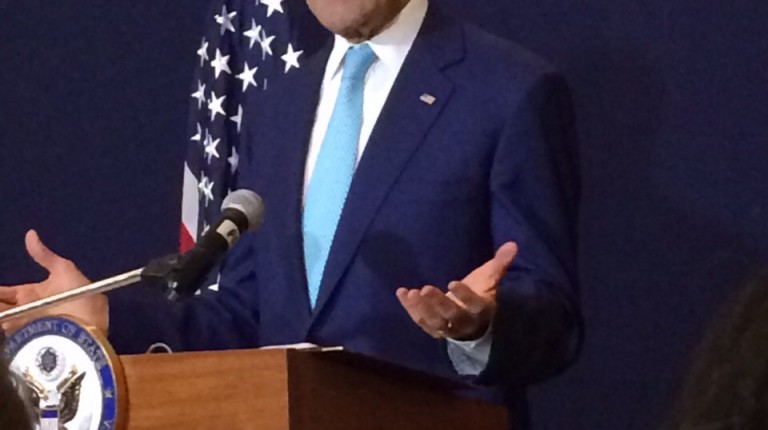 A few days doctors gathered in thousands to condemn the attacks on hospitals, a dispute occurred Monday at Boulaq General Hospital between a nurse, a doctor and a police officer.
Khaled Amin, the Doctors Syndicate representative for Giza, told Daily News Egypt there was a significant disparity in the official reaction to this dispute compared to previous incidents. According to him, violent attacks have been occurring at the hospital for a while, but no one ever interfered, not even a lieutenant.
"For the first time, senior officials from the Giza security directorate and the health ministry arrived to end the dispute."
Contrary to reported narratives, which claimed a police officer was detained in an operating theatre, Amin said it was only a verbal dispute. "The officer's father underwent a surgery earlier and was checking in for a follow up, but he did not bring the correct documentation and he didn't want to pay for check up instead."
After several negotiations between the nurse and the officer about paying for the check up, the doctor intervened and threatened to file a report accusing the officer of attacking a public facility. According to Amin, this signifies a considerable change in doctors' awareness of their legal rights and how to handle such situations.
Officials pushed both parties to end the dispute, especially after the escalation in the wake of the Al-Matariya hospital attack in late January, so the doctor accepted the officer's apology.
Minister of Health Ahmed Emad El-Din appeared Tuesday in a televised interview during which he said that attacks on hospitals have been a normal occurrence, since he was a practitioner.
He also deemed the recent doctors' assembly to be politically motivated, in particular the decision to refer him to a disciplinary committee and have him sacked, which he described as "propaganda".
In a historic gathering, thousands of doctors across Egypt voted on a set of bold and confrontational decisions against the government.
In early February, three anonymous gunmen attacked the hospital's gynaecology department, despite the ban on men entering this section. One of the armed men purportedly claimed to be a police officer.