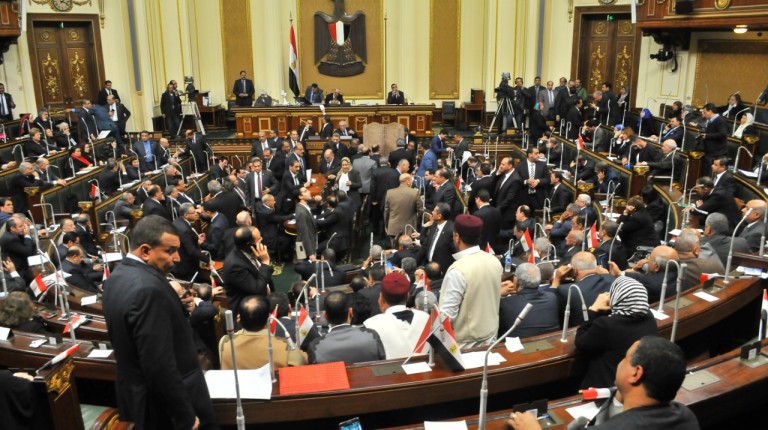 The Egyptian cabinet will not present its comprehensive programme to parliament on Saturday despite earlier assurances that it would.
According to cabinet spokesperson Hossam Al-Qaweesh, the cabinet will make its formal presentation before the end of March.
The parliament has not formally invited Prime Minister Sherif Ismail to inform the legislature of the cabinet's programme, Al-Qaweesh told Daily News Egypt. Al-Qaweesh stated that neither the executive regulations nor the sub-committees required to assess the programme are in place.
"The cabinet programme is ready to be presented to parliament, but we are awaiting an invitation," said Al-Qaweesh
The Egyptian Constitution requires that, upon the formation of the new parliament, a new government must be put in place or the current government must present a comprehensive programme detailing its forthcoming plans to reaffirm its political mandate.
Magdy Al-Agaty, the minister of parliamentary and legal affairs, said last week that the cabinet will present its programme to parliament on Saturday.
Al-Qaweeh refused to say if the programme will include plans to implement the value added tax (VAT) and an amended civil service law. He said that the decision of when to present these laws rests with the prime minister.
MPs suggested that the delay in the presentation of the cabinet programme could open the door for a cabinet reshuffle.
MP Mohammed Al-Husseini claimed that Sherif Ismail's ministerial economic group has failed to solve the economic crisis and, to the contrary, continues to exacerbate it, thus requiring a cabinet reshuffle.
MP Amr Mostafa Algohary claimed that the constant changes in ministerial appointments has caused confusion and broken consistency needed to address the current economic crisis.
Sharif Ismail held meetings with MPs from different provinces to discuss and seek their approval of the government's programme to ensure their support before presenting it the parliament.
Parliamentary sources, wishing to remain anonymous, indicated that "the cabinet wants to gain parliament's trust as fast as possible."
"We need to give the cabinet time to prepare the programme," said Mohammed Zeny, the chairman of the committee of industry and temporary power.