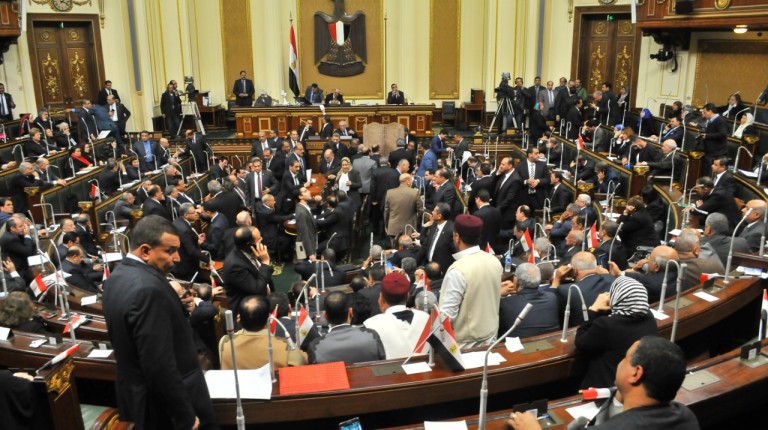 The government plans to present its programme to the parliament next week following the issuance of the bylaws and forming permanent committees.
The House of Representatives plans to finalise the issuance of its bylaws and internal regulations next Wednesday, which will be forwarded to the State Council to review its legal formulation by the end of the week.
MPs told Daily News Egypt that the bylaws will be finished this week and that the formation of the permanent committees will take place early next week. They will finish formulating the bylaws by Wednesday, head of the interim Planning and Budget Committee Kamal Ahmed said.
The parliament's delay in discussing the internal regulations would negatively affect the date of delivering the government's programme to the parliament and the follow-up with the parliament's legislative and regulatory agenda, he said.
Cabinet spokesman Hossam El-Kawish told Daily News Egypt earlier that the government is ready to present its programme to the parliament and that the parliament has yet to inform the government of a date.
There are still differences in opinion between members of parliament on the legal article regarding coalitions within the house. Forming the permanent committees will take two days, member of the Planning Committee Ashraf El-Araby said. Permanent committees are vital to study the government's statement, especially since the economic conditions will dominate most of the statement.
The government will discuss economic aspects, especially  economic troubles Egypt is going through in terms of the dollar shortage and loans from international financial institutions, MP Basant Fahmy said.
The dollar exchange rate in the parallel market throughout the past week exceeded EGP 9 while in the banking system stood at EGP 7.83.
Egypt signed an agreement with the World Bank to receive $3bn over three years. The parliament is not only waiting for the government to present the issues but also to offer solutions, Fahmy said.