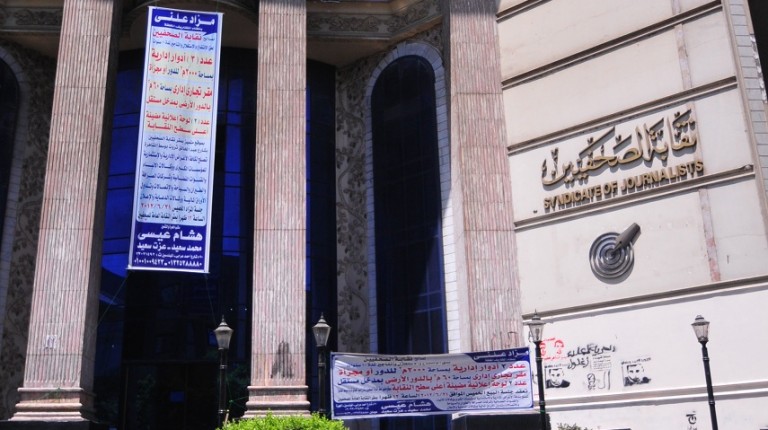 Supreme Press Council Chief Salah Eissa said Monday the council is currently reviewing further amendments made on the unified press and media bill ahead of parliamentary review.
A meeting was held Sunday to discuss the bill in light of recommendations made by previously formed national committee drafting it, according to Eissa.
The committee had earlier accused the cabinet of proposing a bill which differed from the one they had drafted. However Eissa stated that the national committee's adherence to the bill they presented.
Mid-February, Press Syndicate chief Yehia Qallash met with Prime Minister Sherif Ismail along with a group of prominent journalists to review progress on the unified press and media bill.
During the meeting, Ismail highlighted the importance of activating the role of the national committee to finalise the drafting of the bill. "No bills will be passed without the consensus of the press syndicate and having listened to its vision," he said.
Ismail's statements responded to concerns from the syndicate's side over the issuing of a new bill different from the one discussed with them initially under the ruling period of the former cabinet.
Qallash said the meeting tackled the role of non-governmental entities in general and the syndicates' role in particular.
Under the rule of former justice minister Saber Mahfouz, a bill was drafted entitled the Unified Press Law, which included substantial changes to regulations for the press and media in Egypt. The draft law included launching two new entities: the Supreme Council for Media Regulation and the National Press Institute, aiming to regulate content, permission procedures, and code of ethics within the press and media.
It also banned arbitrary expulsions for journalists or assaults against them during work and guaranteed access to social insurance for all press organisation employees.
"We were surprised by minister of justice Ahmed Al-Zind's statements on a different version of the bill than the one initially agreed upon with the previous minister," Head of the Freedoms Committee at the Press Syndicate Khaled Al-Balshy previously told Daily News Egypt.
According to Al-Balshy, the bill was changed substantially following Al-Zind's appointment related in particular to the roles of the two new aforementioned institutions. The syndicate is currently re-launching negotiations with the legislation unit of the State Council to review the original version of the bill.