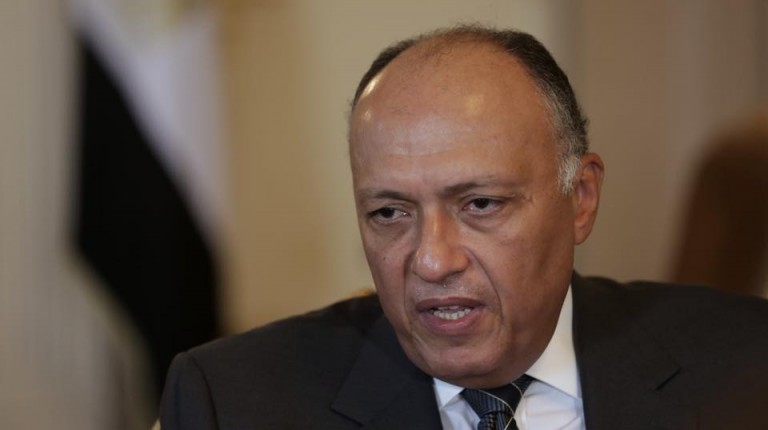 Egyptian foreign minister Sameh Shoukry is to arrive in Moscow Tuesday for a one-day visit aiming to enforce bilateral relations.
The foreign minister spokesperson Ahmed Abu Zeid said in a statement that Shoukry will meet the head of the State Duma, the lower house of the Federal Assembly of Russia.
Shoukry will also hold meetings with his Russian counterpart, Sergey Lavrov, and the Russian minister of trade.
The Egyptian minister will discuss several bilateral topics, including the development of the Dabaa nuclear power station in addition to Egyptian-Russian cooperation in security and counterterrorism.
Shoukry will also address the economic agreements signed between the countries last year.
Shoukry and Russian officials will also discuss the resumption of Russian flights to Egypt which were suspended in the wake of the downing of Russian commercial jet A321 in October.
Shoukry and Lavrov discussed the latest development in Libya and Syria in a phone call last week.
Both politicians expressed their support for the ongoing intra-Syria peace talks that are being held in Geneva. The next session will be held on 14 March, according to the United Nations.