Downtown has always been a great destination for those wishing to explore Cairo's old charm and glamour. From historic cafes to exceptional art galleries, downtown is local gem and a true reference to the country's key milestones.
Al-Ismaelia for Real Estate Investment has recently been occupying many headlines for its continuous achievements in restoring downtown and bringing back its lost charm. The innovative company has developed and built on the area's artistic and cultural heritage.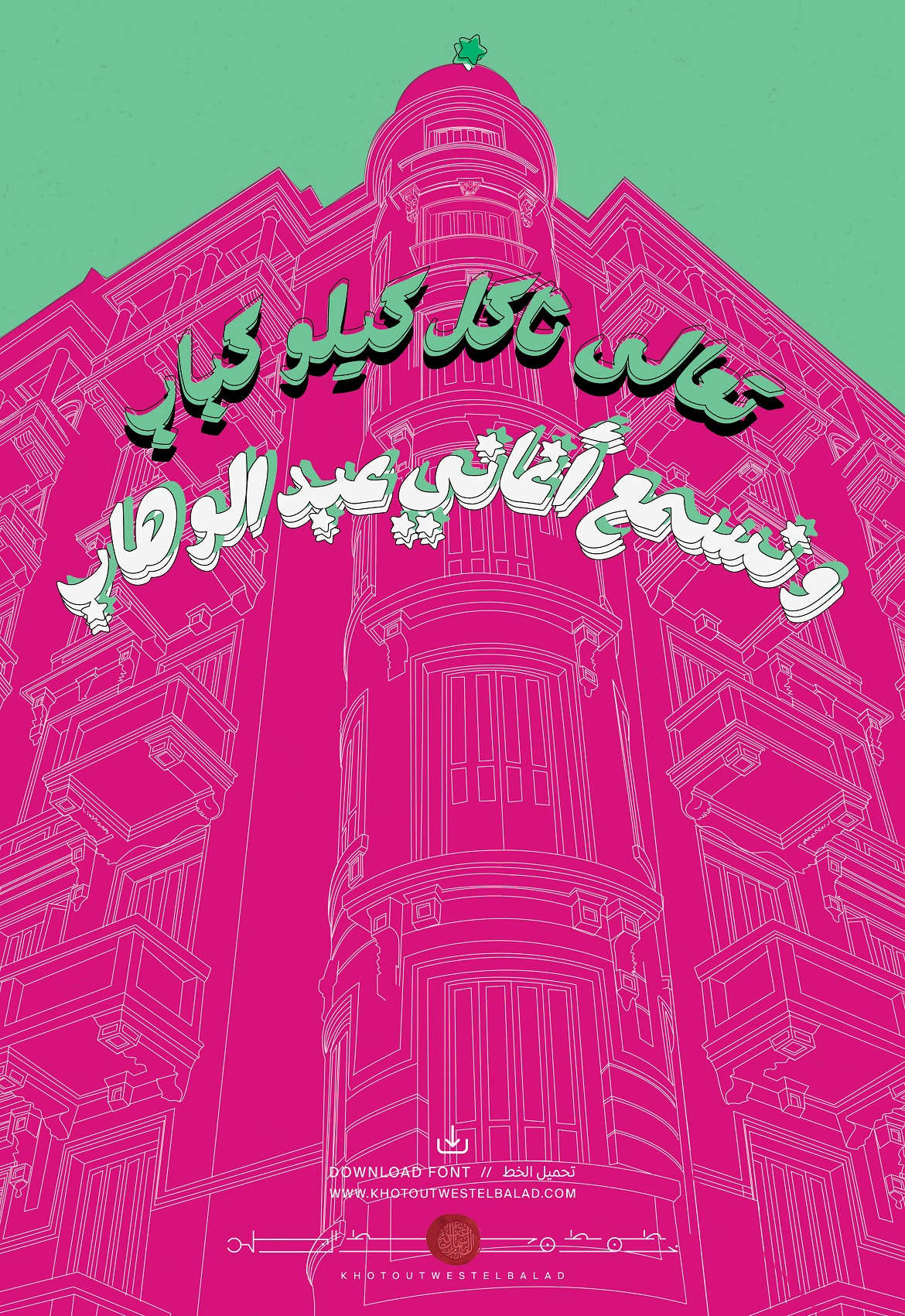 "Downtown Cairo has always been the focal point of change in the social and cultural fabric of the city. Throughout its history, downtown has always been home to artists, thinkers, intellectuals, philosophers, and authors: the catalysts of social change," said Chairman of Al-Ismaelia Karim Shafei.
As part of its ongoing development plan, the company launched yet another project earlier this month to focus on a different aspect of downtown's history.
"Fonts, like buildings, theatre, and songs are a reflection of the social cultures that created them. Calligraphy is a substantial art that is an essential component of our visual environment and of our public spaces. The fonts of downtown Cairo are no exception; they tell the story of Cairo through the facades of this great neighbourhood," said Shafei.
Khotout West El Balad (Downtown Fonts) is a project built on the neighbourhood's calligraphic heritage; it aims to monitor, define, revive, and modernise the fonts used around downtown. From shop windows to company banners, the area is rich with hand-written signs capturing the many calligraphic revolutions that Cairo as well as the Arabic language has witnessed over time.
"The project captures fonts from different eras, their various uses and how they were integrated into the daily lives of the societies they addressed. This initiative recreates these fonts in a contemporary setting and makes them available for use by today's artists, businesses, and retailers," said Shafei.
With the help of calligraphers and graphic designers, six fonts were created based on the area's artistic fusion. Each one was transformed into a show-stopping poster, as well as digital font, in order to match the decade's digital evolution.
"In fast-paced digital age we live in today, art forms that require handcrafting, like typography, can easily fade away, along with the stories they carry. The old signage of downtown is a canvas which has preserved older styles of writing from when everything was still handwritten. As these signs start to decay, so does the art. To preserve this art form, we had to make it relevant by adapting it to today's usage, which led us to the idea behind this project," said Ibrahim Islam, design director and project leader at J Walter Thompson.
The posters were showcased at Cinema Radio, which is owned by Al Ismaelia, and were also made available along with the fonts on a dedicated website that explains the different stories and inspiration behind each and every font.
The project has already won two awards at the Dubai Lynx 2016 and will remain available online in order to further educate the public about the charm of downtown's calligraphy and encourage new generations to download and use Arabic fonts for their digital communication.
"There is no more honest celebration of our history than taking it with us into our future," concluded Shafei.