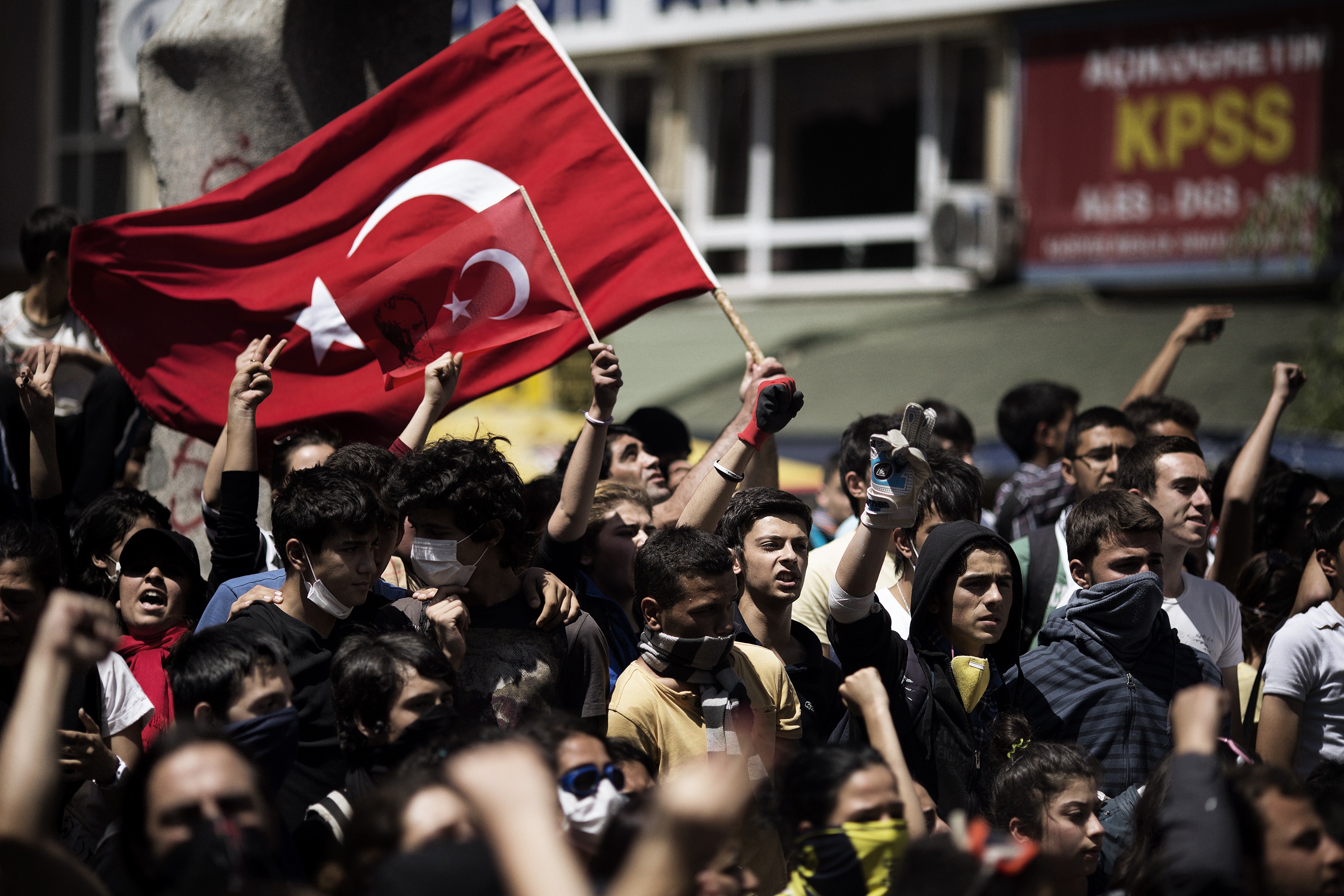 The Turkish army carried out airstrikes Monday against the Kurdistan Workers' Party (PKK) in retribution for a Sunday car bomb in Ankara that killed 37.
Eleven Turkish fighter jets bombed 18 targets, according to a statement released by the Turkish army.
The car bomb went off near a bus stop in Ankara's Kizilay neighbourhood at 6.45 pm, according to the office of the capital's governor.
No one has claimed responsibility as of yet.
Turkish authorities shut down Facebook and Twitter after the attack, but both social networks were working again as of Monday morning.
Turkish prime minister Ahmet Davutoglu said in a statement that the government has concrete information about the "terrorist organisation" behind the Ankara attack, which will be revealed to the public once investigations are complete, reported the state news agency Anadolu.
Anadolu also reported Monday that four were arrested in Şanlıurfa, a province on the border with Syria, in connection with the attack.
Turkish president Reçep Tayyip Erdoğan said his country has become the target of terrorist attacks due to instability in the region. "Terror organizations and their pawns are targeting our innocent citizens in the most immoral and heartless way as they lose the fight against our security forces," he said.
Turkey is facing several security threats following the collapse of a ceasefire between the country and PKK militants in July. Turkey is also part of a US-led coalition fighting "Islamic State" (IS) in Syria.
The security unrest in the country's southeast has been linked to the fight in Syria, especially since Kurdish control has extended to locations in northern Syria.
In February, the Kurdistan Freedom Hawks, a militant Kurdish nationalist group, claimed responsibility for a February attack in Ankara in which a car bomb targeting a military bus killed 29 people.
Muhammed Unalmis, a Turkish political analyst, believes that attacks in Turkey can be attributed to world power's wanting Turkey to change its policy in Syria. "Those world powers are using terrorist organisations to deliver their message," Unalmis told Daily News Egypt.
According to Unalmis, the PKK is one of the tools being used against Turkey. "This is why the Turkish army is targeting PKK locations."
Conversely, Andrew Korybko, a Moscow-based political analyst and journalist for Sputnik news agency and an expert at the Institute for Strategic Studies and Predictions, believes that whether the PKK is guilty or not, Erdogan is conveniently blaming them out of geopolitical convenience.
"It's nearly certain that Turkey will use this tragedy as an excuse to intensify its war on the Kurds," said Korybko.
Korybko said Turkey's refusal to give the Syrian Kurds a spot at peace negotiations was a wrong decision that escalated the Turkish-Kurdish conflict and could eventually undermine Syria's territorial integrity.
"Turkey has therefore found itself in a classic dilemma: if it continues its refusal in diplomatically accommodating the Syrian Kurds, it risks them declaring independence or broad autonomy along the shared border region, a previously declared red line for Ankara," said Korybko.
"On the other hand, if it allows them representation in Geneva, it would be de-facto acknowledging their diplomatic position and legitimising a group that they had previously referred to as 'terrorists'."
Korybko believes Turkish policies in Syria has empowered terror groups inside Syria, which can still cross the borders and carry out attacks inside Turkey.