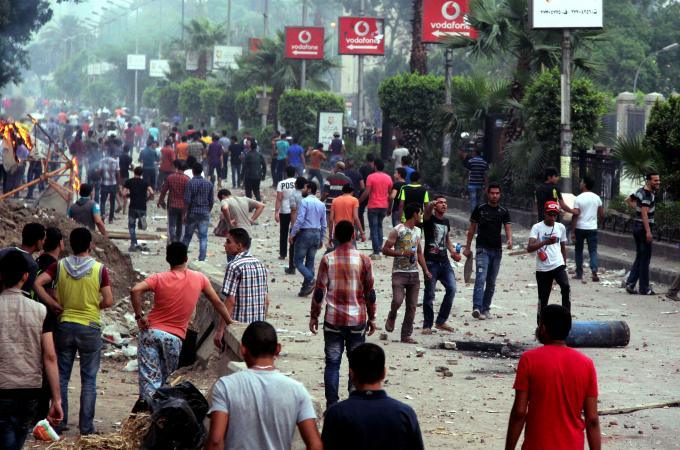 The Grand Imam of Al-Azhar Ahmed Al-Tayeb made a speech on Tuesday before members of the German Bundestag, representatives of federal government, and religious communities affirming that "Islam is a peaceful religion".
His speech further sought to distance the religion and its followers from "holy warriors", referring to militant groups.
The main focus of Al-Tayeb's talk inside the Reichstag building was Islam's capacity to embrace diversity and religious freedoms, while a discussion between the head of Egypt's top religious authority and the attendance revolved around interpretations of the Quran and the modernisation of Islam.
Al-Tayeb was invited by the University of Münster to attend an academic conference; the grand imam requested to talk to members of the German parliament to discuss Islam.
The discussion, entitled "Islam and Peace", saw questions from the attendees about a verse in the Quran with orders to kill infidels, to which Al-Tayeb responded by saying it is taken out of context, as it is preceded by explanation that the order targets infidels who initiate attacks against Muslims.
"The fight, for us, is about defending and shielding assault, not about disbelief," Al-Tayeb said.
On the freedom of belief, the grand imam said the Quran does not include a punishment for apostates. However, the Sunna does include punishment for those who dissent against Islam and constitute a danger on society.
Al-Tayeb also tackled the issue of Islam's compatibility with modern states and Western values, saying that Islam can cope with any developed ruling system that grants equity and justice.
Al-Tayeb rebuffed the idea of a "European Islam", saying that it is the same religion across the world with the same rules and acts of devotion.
"Acts of devotion, like prayer, fasting, or Hajj, do not change from the time of the prophet Mohamed to the time when man lives on Mars," Al-Tayeb said.