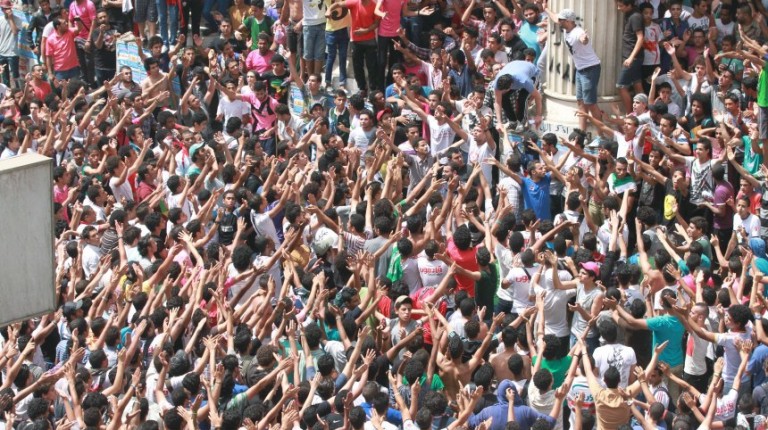 A group of lawyers organised their first meeting to form the Association for Defending Lawyers on Tuesday evening, an independent association working to support and defend the rights of Egyptian lawyers.
During the meeting, the lawyers discussed the association's goals, their initial plan of action, and ways to connect with their colleagues in other governorates, regarding the state abuses against lawyers, according to lawyer Ahmed Hassan who attended the meeting.
Tthe next meeting will be held on 23 March, by which time the organisation will have completed their plan of action, Hassan said.
Hassan stated that the association will help lawyers to perform their work without being subject to racial, religious discrimination, aggression or violent attacks and to protect them from the abuses and violations recently inflicted on lawyers by the state.
"We seek to create a large network of lawyers capable of defending the dignity and rights of lawyers all across Egypt," Hassan said.
Similarly, lawyer Malek Adly told Daily News Egypt that the administrative court decided on Tuesday to postpone a lawsuit, filed by him, to annul a decision issued banning lawyers from entering the prosecution headquarters and national security sessions with their clients until 10 May.
The decision stipulates that lawyers are not allowed to attend sessions with their clients and must wait at the entrance to receive the verdict. The lawsuit is filed against the prosecutor-general, the attorney-general, the National Security Apparatus, the Justice Ministry, and the Interior Ministry.
Adly considers the decision to ban lawyers from entering the Justice Ministry or any of its institutions a violation of the law. The lawsuit is to enforce their legal right to work.
Adly was surprised that security forces refused his entry to the National Security Apparatus's prosecution in Fifth Settlement when he went to resume his work. Until his attempted entry, no one had informed him that lawyers must submit their demands at the entry doors of the prosecution and wait there for results or verdicts.
Lawyers, like journalists and activists, face restrictions from the government for opposing state violations as well as defending civil society and the 25 January Revolution narrative.