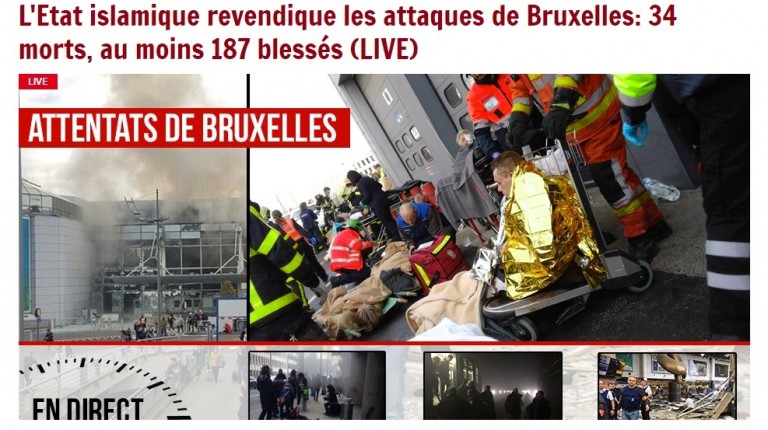 A wave of explosions rocked Brussels on Tuesday, killing at least 34 civilians and injuring over a hundred others in a suspected terrorist attack at the Zaventum Brussels Airport and the Maelbeek metro station.
Belgium raised its terror alert to the highest level following the attacks, which took place near the European Parliament and the US embassy.
Belgium's federal prosecutor said that at least one of the attacks was the result of a "suicide bomb".
The deadly attacks caused the Belgium, French, and Italian governments to raise their terror threat level to high, and deploy security forces in the streets.
Speaking after the attack, Belgian prime minister Charles Michel said the attacks can be described as "a black day for Belgium", warning that more attacks could happen in the future.
After a moment of silence for those killed, Michel asked the Belgian people to stand in solidarity with the victims.
The attacks come four days after Salah Abdelsalam, a main suspect in the November Paris attacks that killed 130 people, was arrested in Brussels. Abdelsalam is the only survivor left from the coordinated attack; his brother was one of the suicide bombers.
The border between France and Belgium has been shutdown to keep potential accomplices of the attack from fleeing into France.
French president François Hollande described the incident as an attack on all of Europe.
"Through the attacks in Brussels, the whole of Europe has been hit," Hollande said. "France will implacably continue the fight against terrorism both on the international level and at home."
The Egyptian Ministry of Foreign Affairs condemned the attack, asserting that "terrorism doesn't differentiate between any religion, race, or ethnicity."
In an official statement, ministry spokesperson Ahmed Abu Zeid said it is time for countries to take a collective stand against terrorism. Similar condemnations were repeated by the Egyptian presidency and Al-Azhar.