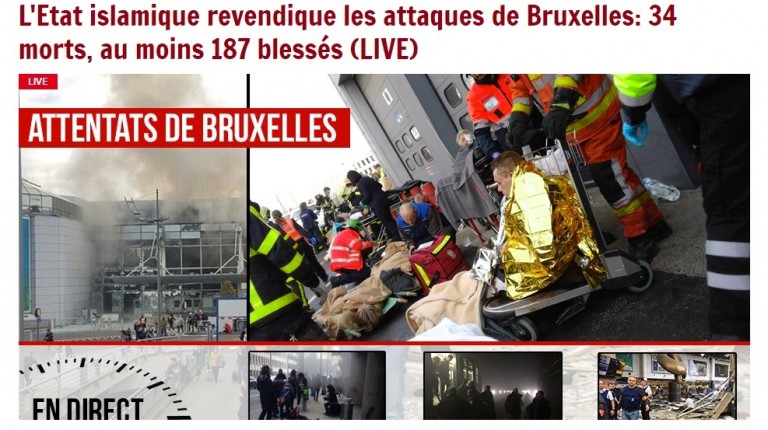 A media agency related to the "Islamic State" (IS) announced that the terror group is responsible for the attacks in Brussels, which killed at least 34 and left more than 100 injured.
"The militia of [IS] carried out a series of explosions on Tuesday using bomb belts to target an airport and a metro station in the middle of the Belgian capital," said Aamaq news agency.
The US president called for solidarity with Belgium following the attacks.
"We should stand together to face terrorism without differentiating between race or religion … We are capable of defeating those who threaten peoples' lives," said President Obama.
Belgium raised its terror alert to the highest level following the attacks, which took place near the European Parliament and the US embassy.
Belgium's federal prosecutor said that at least one of the attacks was the result of a "suicide bomb".
The deadly attacks caused the Belgium, French, and Italian governments to raise their terror threat level to high, and deploy security forces in the streets.