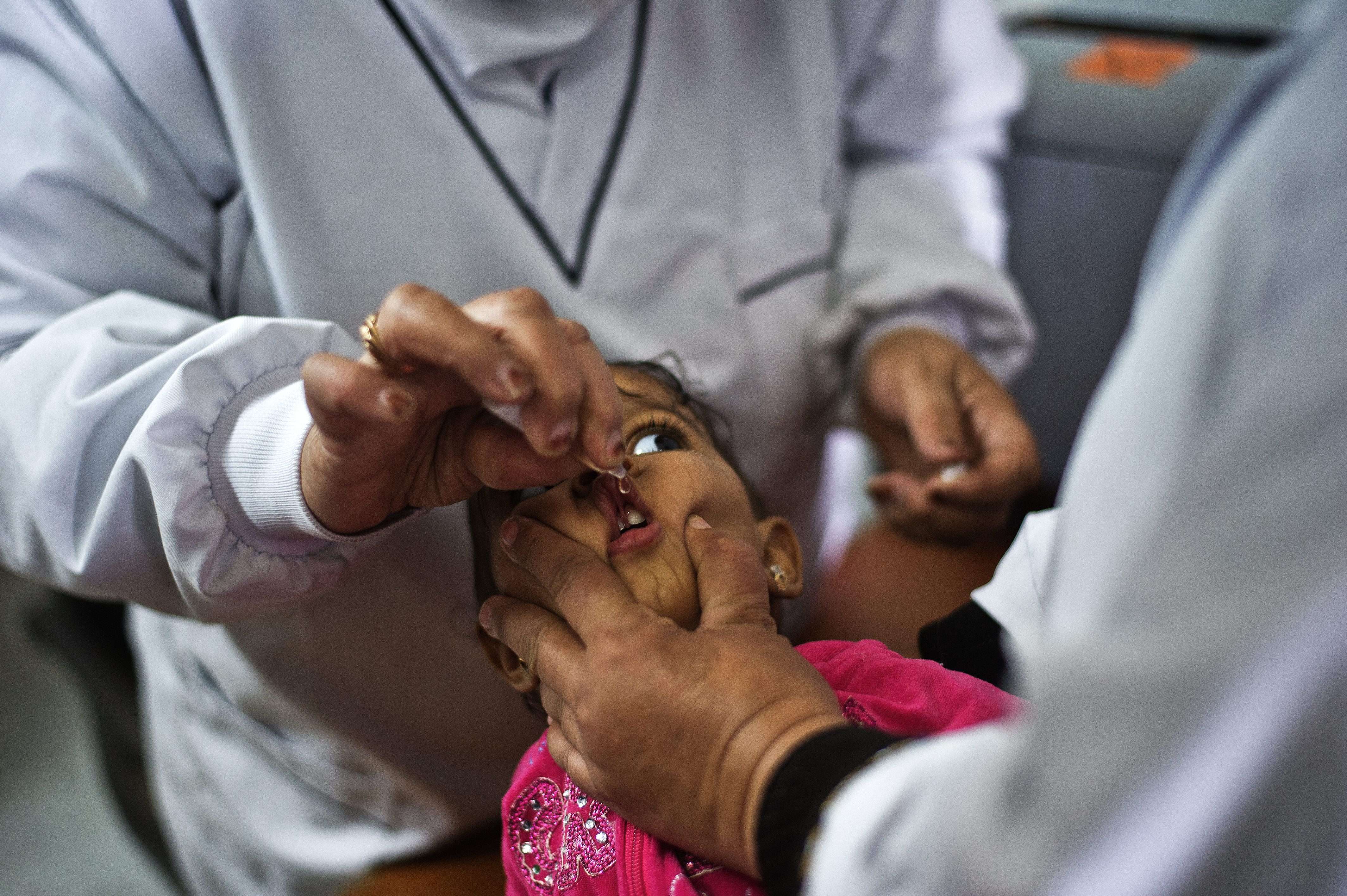 Minister of Health Ahmed Emad ordered the formation of a high-ranking official committee to investigate the death of two children in Gharbiya.
The two children died after being administered the oral poliovirus vaccine (OPV), of which a single dose is two drops in the mouth. The first child died one day later and the other after five days.
The Health Ministry asserts that the same bottle was used to administer the vaccine to eight other children, none of whom reported health issues.
The OPV was given to nearly 200,000 children over the past two months, according to Health Ministry officials, and they were all accredited by the World Health Organisation (WHO).
This is not the first incident of its kind amid a prevalence of contaminated medicines in the Egyptian market. In mid-March, the Administrative Prosecution referred nine senior health ministry officials to trial for their involvement in the death of four children in Beni Suef.
In July 2015, of at least 27 children who were administrated intravenous rehydration (IV) solution across different Beni Suef hospitals, four children died.
Investigations by the Administrative Prosecution discovered that the officials partnered with a company to supply 5,000 bottles of the solution. These bottles were expired, had forged codes, and were not subject to auditing, the investigation results stated.
In Egypt, wild poliovirus type 1 (WPV) was detected in sewage only as of 2012. No case of paralytic polio has been reported, according to WHO.
Egypt stopped transmission of indigenous WPV, with its last case in May 2004. The environmental samples which yielded these positive results were collected in December 2012.
This event confirms the ongoing spread of a pathogen (WPV) after it was declared eradicated completely in May 2012.