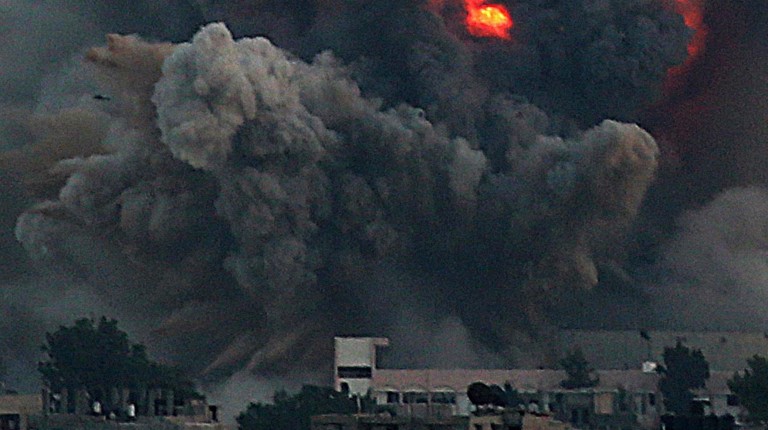 A suspected terrorist was killed on Wednesday in a shootout in Giza's Warraq neighbourhood after an exchange of fire with a police force, according to the Ministry of Interior.
A ministry statement said a police force, upon receiving intelligence about a suspected terrorist named Mostafa Atiya hiding out in Giza, moved to make an arrest when Atiya initiated fire while attempting to escape through the roof of the building he used as a hideout. The exchange of fire led to the suspect's death and the injury of two police officers.
Atiya, 39, was suspected of being involved in planning terrorist operations, according to the ministry. A machine gun and ammunition were found in the suspect's possession.
Cases of suspected terrorists and militants being killed during arrest have been on the rise over the past year. UK-based rights organisation Arab Organisation for Human Rights (AOHR) claimed in a report earlier this year that 38 people were killed under suspicious circumstances in 2015 as they were purportedly killed during anti-terror operations conducted by Egyptian security forces.
A controversial anti-terror law that was passed in August 2015 permits security forces to use force against individuals without facing criminal charges.
The law was criticised by a number of rights NGOs, including the Cairo Institute for Human Rights Studies (CIHRS) and the Egyptian Initiative for Personal Rights (EIPR). In a joint statement, the two organisations said: "What doubles the worries about the ratification of the law, is the serious aberration that stroke the justice system and the absolute absence of effective judicial supervision over the work of law enforcers".