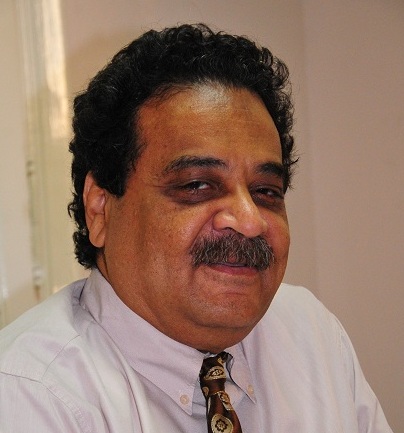 Socialist politician, publisher, and author Farid Zahran was elected on Friday as the new leader of the Egyptian Social Democratic Party (ESDP) after winning by a close margin.
Zahran entered the race along with his vice president, Bassem Kamel, against the duo of revered constitutional jurist Nour Farahat and former deputy prime minister Ziad Bahaa Eddin.
Four votes separated the two tickets among the 662 cast ballots. The vote was supervised by the National Council for Human Rights (NCHR) upon a request by the outgoing president of the party, Mohamed Abul Ghar.
Zahran, 59, is co-founder and former vice president of the ESDP and has been politically active since the 1970s. The new deputy leader of the party Bassem Kamel, 46, is a former parliament member, member of the National Council for Women, and a member of the party's executive office.
The party's general assembly members also elected a new secretary general in Khaled Rashed, a prominent lawyers' unionist, who won against Ashraf Helmy and Mohamed Abul Naga, succeeding the outgoing Ahmed Fawzy.
Upon his election, Zahran asserted in press statements, following the announcement of the results, that there will be no changes in the policy of the party which was founded after the 25 January Revolution.
The party's involvement in the political scene in Egypt has been prominent since then, as it gained 16 seats in its first parliamentary elections. Following the ouster of the Muslim Brotherhood government in 2013, the military-backed government was headed by the party's founding member Hazem El-Beblawi with the party's higher committee member Ziad Bahaa Eddin serving as deputy prime minister.