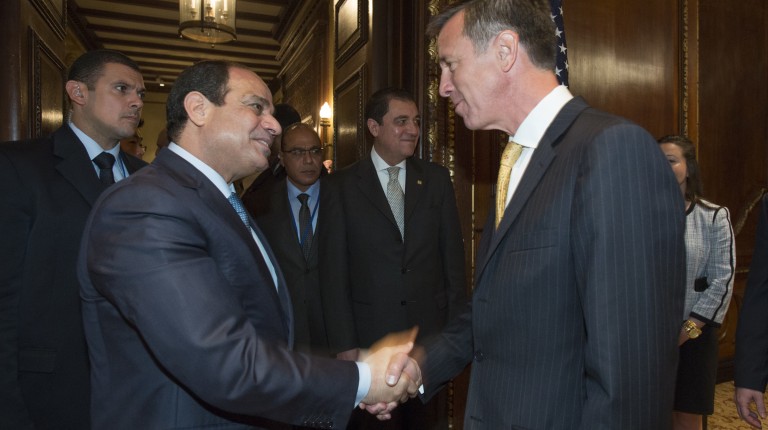 The leak of more than 11m documents from a Panamanian corporate services provider, unveiling details on officials, politicians, public figure, criminals, football stars, and others who are using tax havens to conceal their wealth, has sparked huge reactions globally and in Egypt as well.
The documents were leaked from the firm Mossack Fonseca to the German newspaper Sueddeutsche Zeitung, which then shared them with the International Consortium of Investigative Journalists (ICIJ). These documents included the names of former president Hosni Mubarak's son Alaa, top business tycoons and even state-run banks as beneficiaries of Mossack Fonseca's services of incorporating offshore companies in tax havens.
Among the names of business tycoons the documents reveal are Mohamed Abu El-Enein, Ahmed Bahgat, Ashraf Marwan, Ibrahim Kamal, Mohamed Nosseir, Mohamed Mansour, Raouf Ghabbour, and Mohamed Al-Maghraby. The documents also feature the Orascom Development Holding company, headed by Samih Sawiris.
A former official at the Ministry of Finance told Daily News Egypt that one of the main problems facing the Egyptian Tax Authority is businessmen incorporating investment companies abroad for the purposes of tax evasion as, in this case, it is done legally.
The official said the ministry has already been studying this file over the past year and are trying to find a legal framework in which to regulate the matter.
"The Caribbean islands are considered the most famous tax havens where Egyptian businessmen go to," the source said.
"Some of these islands are also in the top spots for countries that invest in Egypt, exceeding European and Gulf countries, which raises suspicions," he added.
The former top tax official also said there are banks, owned by the state, that create companies on these islands.
The leaked documents show the names of at least three banks: the Bank of Alexandria, Banque Misr, and Banque du Caire.