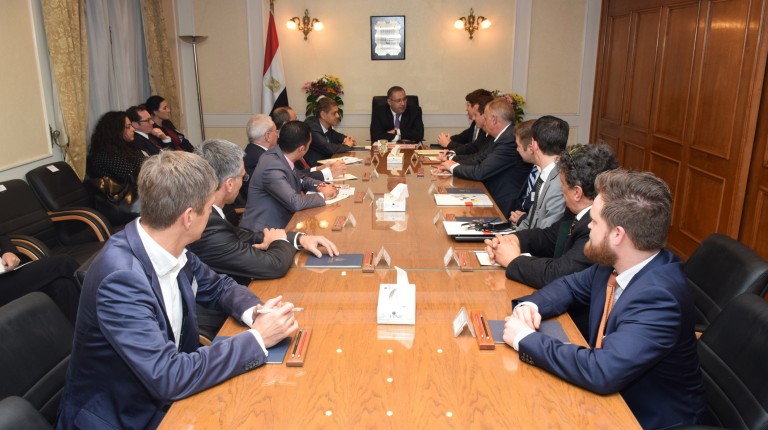 President Abdel Fattah Al-Sisi received Sunday President of Togo Faure Gnassingbé. The duo discussed a number of common fields of cooperation, topped by security issues in relation to the sustainable development of African countries.
"We are worried about the security situation in the region, especially in the western part of Africa. Terrorism is spreading and threatening our continent, barring our development and economic progress," Gnassingbé said during a joint press conference at Itihadiya presidential palace.
Gnassingbé said this is why more cooperation was needed at the level of intelligence information and security, but that more importantly, there must be counter-poverty measures, which are "the root of terrorism problems", he stated.
He said Egypt and Togo signed a number of agreements in several other fields, including culture, sports, health, and agriculture.
For his part, Al-Sisi further praised Togo's efforts in protecting water activities and facing piracy, including its hosting of the upcoming African Union summit scheduled to take place on 15 October 2016 in Lomé to address maritime security and development in Africa.