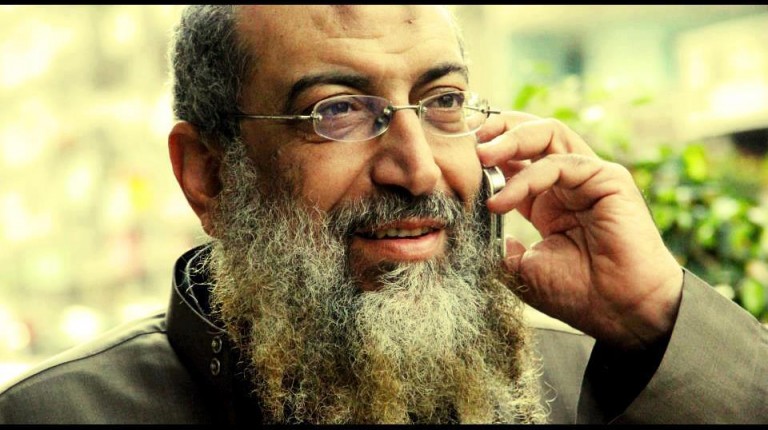 The Egyptian cabinet's announcement on Saturday that the islands of Sanafir and Tiran have officially been included in the Saudi maritime borders sparked great controversy, prompting a reconsideration of the history of negations between Egypt and Saudi Arabia on the sovereignty of these islands.
The Egyptian cabinet's decision came after nearly six years of bilateral discussions with Saudi Arabia, during the first official visit by Saudi King Salman Abdul Aziz Al-Saud, according to the official statement issued by the Egyptian cabinet.
In recent years, a total of 10 rounds of discussions took place regarding the demarcation of the two islands, which have been a point of contestation between Egypt and Saudi Arabia for decades.
The following is the history of bilateral discussions between Saudi Arabia and Egypt, beginning in 2007:
2007
Saudi Arabia declares its intention to establish a bridge connecting Egypt and Saudi Arabia across the Red Sea
Discussions on maritime demarcation are declared reopened
Talks fail to reach a conclusion
2010
Late Saudi King Abdullah bin Abdul Aziz issues a decree to undertake the delimitation of Saudi Arabia's borders with Egypt, Sudan, and Jordan
Saudi Arabia informs the United Nations of the decree
The UN informs Egypt about the Saudi decree
Egypt responds to it and expresses interest in cooperation
No further discussions are undertaken
January 2011
Discussions on the delimitation of maritime borders are renewed
Former head of the Saudi Geological Survey Authority Hassan El-Sharni arrives in Cairo with a delegation with the aim of continuing discussions
July 2015
Crown Prince Mohamed Salman arrives in Cairo
The Cairo Declaration is announced following his meetings with President Abdel Fattah Al-Sisi, containing an agreement on the delimitation of maritime borders
Execution measures are not clarified at the time
December 2015
A high-ranking Saudi delegation of 15 experts arrive Egypt, led by the head of the Saudi Geological Survey Authority, Abdul Aziz Ebrahim
The delegation is met by the Egyptian deputy foreign minister for legal, international, and agreement affairs
No information or details related to the meeting are announced
January 2016
The Saudi-Egyptian Coordination Council holds its first official meeting in the Saudi capital Riyadh
The Egyptian delegation attending the meeting is headed by Minister of International Cooperation Sahr Nasr
The Saudi representatives are headed by Saudi Finance Minister Ebrahim El-Asef
The meeting urges the execution of the article concerning the delimitation of maritime borders of the Cairo Declaration
April 2016
Saudi King Salman bin Abdul Aziz makes his first official visit to Egypt to enhance cooperation in different fields
Egypt's cabinet announces in an official statement that Sanafir and Tiran islands are now officially included within the Saudi maritime borders
The Egyptian cabinet says members of the technical committee concluded that the two islands fall within the Saudi borders