In a small room with two big screens and chairs set in a semi-circle, Spanish theatre director Roger Bernat held an interactive performance, the first of its kind in Egypt, in which the audience played the main roles.
The show was hosted in Falaki Theatre by Downtown Contemporary Arts Festival (D-CAF). The festival is held from 31 March to 22 April.
The dialogue appeared on the screens while members of the audience volunteered to read the lines aloud, trying to represent the feelings of the characters they were playing by following some direction. The participant's show mixed videos and performance art that tackled the struggles of labourers in Spain, especially those at Numax, the Spanish manufacturer of household appliances, where its factory's collective self-management experiment failed in 1979.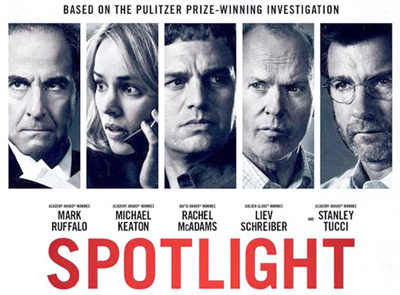 The audience was asked to change their seats many times and to dance to the music at the end of the show.
"I usually prefer to work on pieces in which the audience is involved in producing the final shape of the performance in one way or another," said Bernat.  "Theatre is always interacting and in several ways we can say that we play act in day-to-day situations, like in parties or with our parents. My shows are usually like games in which people can choose to follow the rules, change them or even keep quiet and choose not to participate."
At the beginning of the show, Bernat introduces himself but does not give any further explanation about the nature of the show. This allows the audience to discover themselves where the performance will go. Although this was not Bernat's first time in Egypt, it was his first time to be a part of a major festival held here.
"More than 10 years ago, I was invited to Egypt to work on a show with taxi drivers to provide a portrait of the city and their opinions about it," he explained.
In his opinion, these interactive plays are a chance for people to explore their potential. "It's beautiful to see how people have tendency to change the way they are and move away from their own identities to totally new ones. Suddenly, people will be suspicious of who they are and saying to themselves: I'm not the person I thought I was," he added.
Ahmed El-Attar, the artistic director of D-CAF festival, believes that a show such as this is a good chance for the Egyptian audience to experience a new kind of art. "I saw Bernat's show two years ago in one of the biggest festivals in Belgium and I liked that his pieces are mainly based on the audience's participation and there are no actors. Therefore, I thought it would be a great chance to introduce his work in Cairo, especially as his show tackles issues facing workers and labourers. Although we lost the habit of going to theatres, I believe that Egyptians will always be interested in this kind of art by which new experiences are introduced to them," he said.
D-CAF is a multi-disciplinary festival in which all forms of contemporary arts are presented.0 It is considered among the first festivals of its kind in Egypt and the Arab world. "I think this festival should have existed much earlier in Egypt. Cairo is a big city that has a long history of art and culture and it must have more cultural and artistic events," El-Attar added.
However, what is unique about D-CAF is the ticket policy, which aims to provide an equal
opportunity for people from different social and economic backgrounds to enjoy the shows. "At the opening concert, the audience was more than 2,000-strong because the tickets were sold for only EGP 60 even though two famous singers were performing. That's what makes D-CAF's events accessible to far more people than usual concerts that may target a certain social class. We also have other street events that are open to the public for free," he explained.
Ahmed El-Husseiny, one of the audience members, believes that these interactive shows should cover topics related to Egyptian society. "I knew about the show through Facebook and I wanted to join as it was a new experience for me. At the beginning, I was confused and I thought that roles had been pre-arranged. I then realised that people choose the roles they like and thus, started to integrate into it more," he said.
From his point of view, shedding lights on the problems of Egyptian young people would be an added value in such theatre performances and it would provide a good chance for the participants to improvise.
"Tackling our problems with an Egyptian twist and spirit would be more engaging to a larger number of audiences here. Although I have some comments, I must admit that I really enjoyed the show and I'd like to attend similar performances in the future," he added.