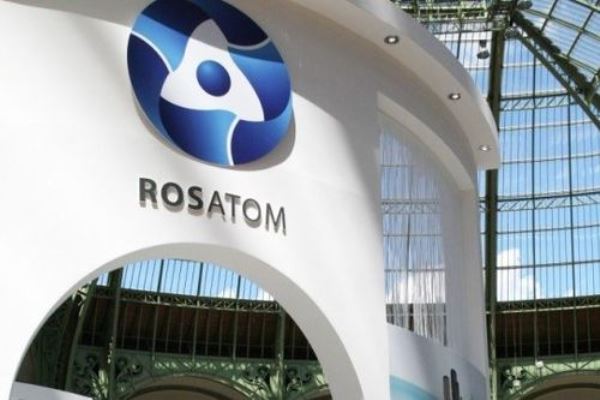 Russian company Rosatom has agreed with Alexandria University to offer training sessions to Egyptian students in Russian institutes. The company plans to train 1,200 students in total next year.
According to the agreement, Egyptian students will receive training and will work in Russia for at least five years in order to study in scientific and nuclear fields, Director of the International Training Center at Rosatom Vladimir Artisyuk said.
He said the training will include two phases: the first will be theoretical and will take place in Egypt, whilst the second will be practical and will take place in Russia. Artisyuk highlighted that students must learn several languages, and not only English, because this eventually increases their efficiency and allows more interactions with experts around the world.
The Russian Ministry of Education offers opportunities to Egyptian students and employees similar to those offered to Russian students to study technology and the different scientific fields related to nuclear reactors, Artisyuk said.
He went on to explain that 80 individuals from Egypt have received training in Russia, including representatives from the Nuclear Power Plants Authority (NPPA). The duration of the training is about three weeks.
Nuclear technology has made Russia a superpower and has pushed it towards development. Russia is invited to all international meetings with world leaders thanks to its position in the field of nuclear reactors, according to Artisyuk.
He added that the nuclear reactor field is considered an opportunity for any country to improve its geopolitical position, noting that the nuclear reactor to be established in El-Dabaa is completely safe and will not leak heat or radiation, nor will it cause natural disasters, like earthquakes.
Egypt and Russia have signed two memoranda of understanding (MOU) in the field of correct uses of the nuclear energy. This included an agreement regarding the government's framework, the stipulations for the obligations of each party in the nuclear project, as well as a loan agreement between the Egyptian and Russian Ministries of Finance in order to provide necessary financing for the project.
The Egyptian government has agreed with Rosatom to establish a 4800-MW capacity nuclear power plant, including four nuclear reactors with a capacity of 1200 MW each. They will operate with compact water technology, and the technology of third generation plants.
According to the agreement with Russia, the cost of the plant will be repaid over 35 years, with the state's general budget being free from any burdens. Egyptian companies will contribute 20% to the local aspects of the project.
El-Dabaa nuclear plant will provide about 20,000 jobs during its construction period, which is expected to last 10 years. It will also require 4,000 individuals to work in the operation and maintenance of the reactors.