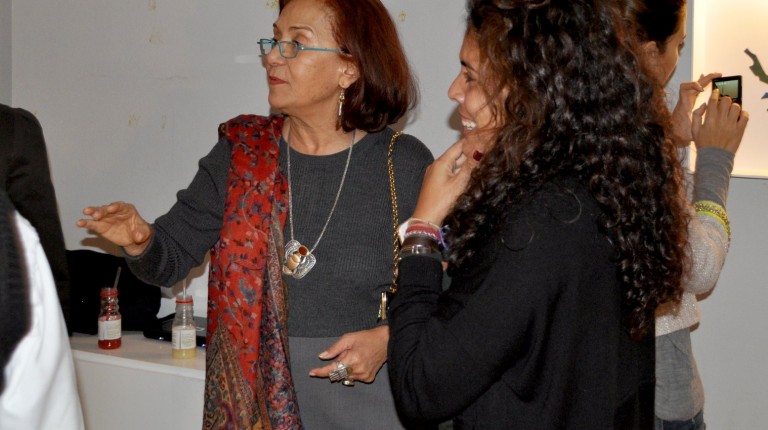 Cairo's artistic downtown celebrated the start of yet another season of the annual Downtown Contemporary Arts Festival (DCAF). The opening event gathered a spectacular number of artists and art lovers, and showcased a one-of-a-kind exhibition at the old French consulate.
'Sounds As If' is a collaborative exhibition featuring the works of six different artists with one goal. The curator Aleya Hamza aimed to raise questions by de-contextualising the sounds and noises we hear on a daily basis.
The exhibition studies the emotional results of monotonic rhythms of sounds we hear day-to-day. According to Hamza, sounds generate certain emotions when heard in their correct setting. However, this exhibition raises the question of what happens when those sounds are taken out of their usual context.
The show features the works of six different artists using the mediums of film, sculpture, painting, photography, installation, and performance. Meanwhile, the exhibition is scattered between three different venues across downtown: the old French consulate, the Bassiouny store front, and Kodak passageway.
Together, the mediums are set to evoke mixed emotions, especially as some of the featured works focus on bringing together items that are familiar, yet also completely removed from their original context.
'Deep Sleep' is an avant-garde film installation screened at the exhibition, in which the director, Basma Al-Sharif, managed to film herself in a state of hypnosis. Another film, the 'House of Rumour' is also part of the visual-art exhibition. The director Doaa Aly was inspired by Ovid's Metamorphoses.
Sculpture, a series of paintings, and a lyrical ode are the fundamental components of the extraordinary exhibition.
With that said, the true showstopper, attracting almost everyone at the reception, was the unexpected heavy machinery in the form of three molasses mixers that were placed in one of the consulate's rooms with some microphones to broadcast the noise.
This particular room, untraditional in nature, intrigued the crowd and demonstrated the goal of the exhibition to showcase mundane items in unusual settings.
Hamza has a master's degree in Art History from Goldsmiths College in London and has previously exhibited her work in Alexandria, Amsterdam, Basel, Beirut, Berlin, Bonn, Budapest, Cairo, Dubai, Kuwait, London, New York, Odense, and Rabat.