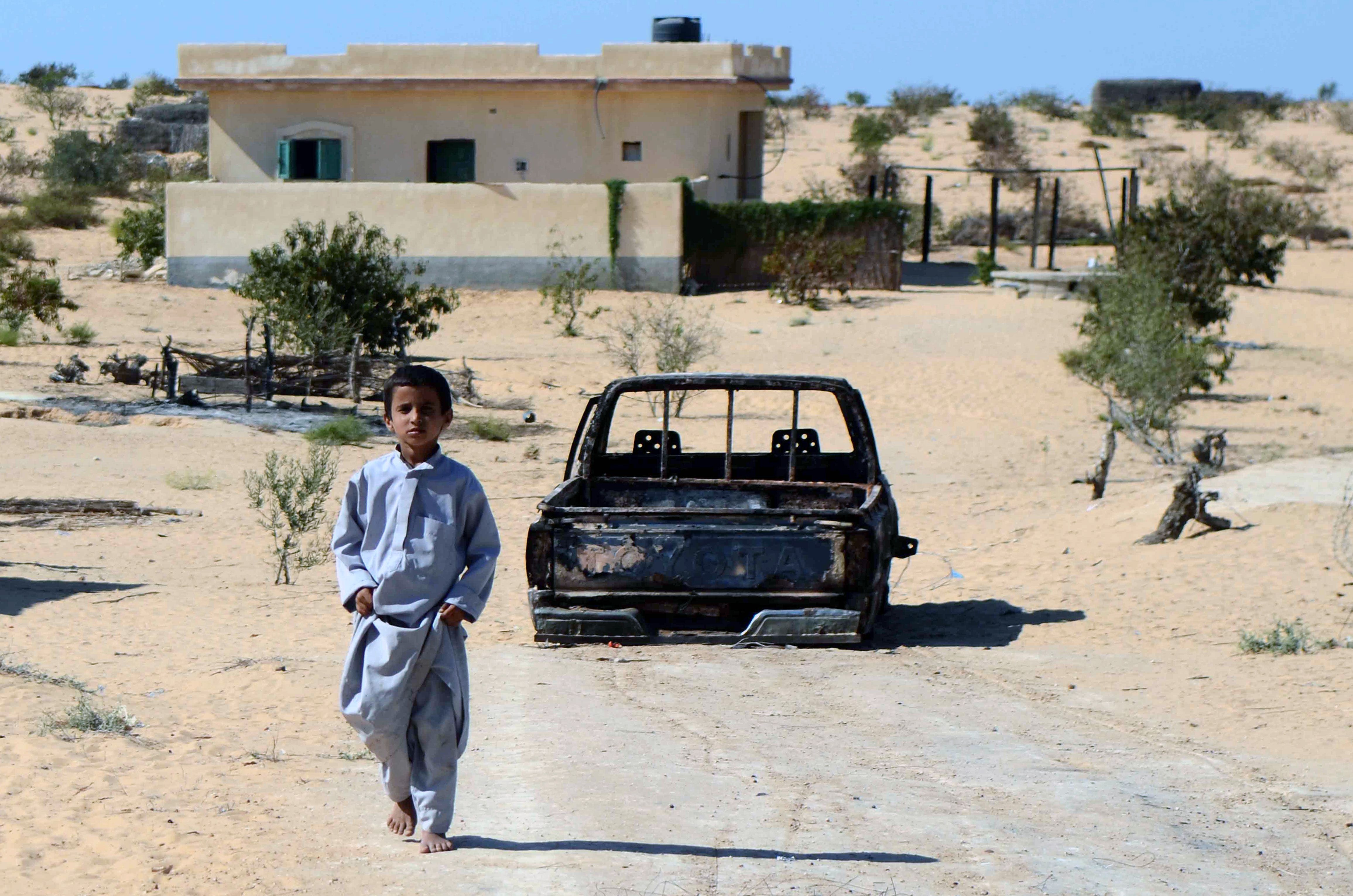 "Sinai Province" claimed responsibility for an attack on a security vehicle inside in Sheikh Zuweid on Tuesday evening.
The attack targeted a convoy and left 20 personnel either dead or injured, according to a statement issued by the militant group on Wednesday.
"The soldiers of the caliphate launched attack using different kinds of weapons and explosives targeting an army convoy on a road that links Sheikh Zuweid and Gowra Airport. The operation left 20 dead or injured. A number of armoured vehicles were also destroyed," the statement read.
According to a different narrative from the Interior Ministry, the attack targeted a police convoy at a checkpoint on the road to Sheikh Zuweid. Three police officers were killed and eight others injured.
The victims were from the Central Security Forces (CSF). A rocket-propelled grenade was reportedly used in the attack, according to an official statement issued on Tuesday by the Interior Ministry.
Further, Several social media users claimed on Wednesday that several civilians were killed in Sheikh Zuweid due to random shelling from an unknown source.
"A child was killed and seven others injured in the Al-Tarabin suburb of Sheikh Zuweid. The shelling is believed to be a mistake on the part of the army during clashes with militants," a North Sinai-based journalist told Daily News Egypt on Wednesday.
Regarding random shelling, the journalist said "Sinai Province"-affiliated militants are following guerrilla warfare strategies and tactics, such as attack and retreat, and using civilians' homes as shelter during army attacks.
Many militants who recently joined "Sinai Province" did so for the purpose of enacting "vengeance" against the army as their relatives died due to random shelling, the journalist said. Crucial to its recruitment policy, "Islamic State" heavily exploits the hardships and casualties caused by random shelling, he added.
Sinai has become the scene of frequent clashes between militants and state security forces. The insurgency in the peninsula peaked following the ouster of former president Mohamed Morsi.