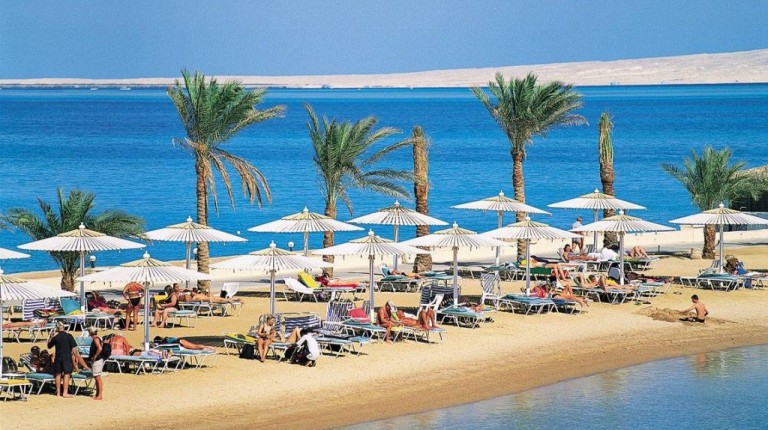 Tourists' expenses in Egypt during the first quarter of 2016 were ranked and Kuwaitis came out on top, spending on average $170 per night, followed by Saudi tourists who spend $130 per night.
Emirati tourists spent $87.5 per night and Lebanese tourists spent $75, according to the economic adviser to the minister of tourism, Adela Ragab.
Out of the 1.1 million tourists who visited Egypt during the first quarter, 380,000 of them were Arab, Ragab told Daily News Egypt in a special statement.
Arab tourists spend $110 to $120 per night on average. They tend to visit Egypt more than once in a year.
From January to March, Arab tourists totalled roughly 2.5 million nights in Egypt with an average stay of seven nights per stay. Gulf tourism grew by 25% during the first quarter of the year, whereas the growth rate was 50% during the last two months of 2015, according to Ragab.
Jordanian inbound tourists influx to Egypt increased significantly, especially during the summer months.
In May, the Ministry of Tourism plans to launch an online page for promoting Egypt in Arab markets. This page will provide electronic marketing opportunities for low-cost carriers, according to Ragab.
Egypt is an attractive tourist destination for Arabs, especially young people. During the recent period, this demographic began to increase for cultural tourism in Luxor and Aswan.
Egypt also has a strong investment climate, Ragab said. Arab investors have many questions about the Egyptian pound's exchange rate, the economic situation, the problem of transferring profits, and the lack of transparency. All these questions will be answered at the Dubai Tourism Conference, according to Ragab.