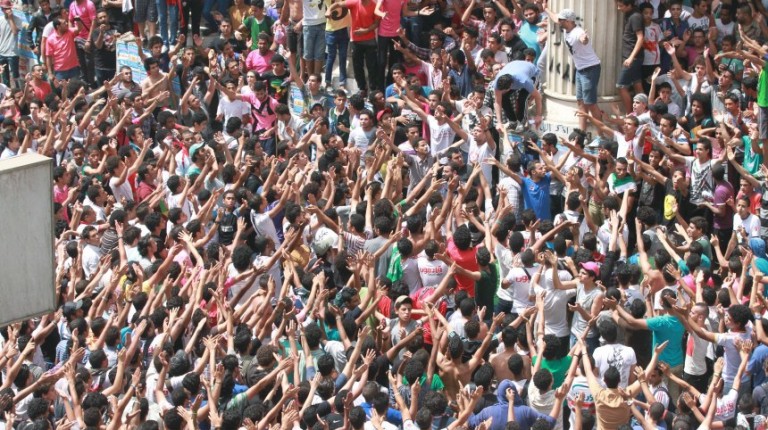 The Lawyers Syndicate has decided to legally represent detainees who were arrested during last Monday's protests against the latest maritime agreement to transfer the sovereignty of Tiran and Sanafir islands to Saudi Arabia.
The syndicate announced its stance on the matter a week following the protests, saying that the initiative comes as its role to defend freedoms and human rights.
Following on from young lawyers and those involved in civil society in Egypt, syndicate leader Sameh Ashour said that every syndicate subcommittee head should organise a group of lawyers to legally represent the arrested individuals.
An operations room will be formed to follow up on all cases, Ashour added.
The Press and Doctors syndicates also showed their concern for the arrests, and vowed to provide support to those who were arrested.
Protests erupted against President Abdel Fattah Al-Sisi and his government after Egypt and Saudi Arabia issued an agreement to demarcate a new maritime border during the visit of Saudi Arabian King Salman bin Abdul Aziz earlier this month. Under the terms of the agreement, Egypt would transfer the sovereignty of the Red Sea islands to Saudi Arabia.