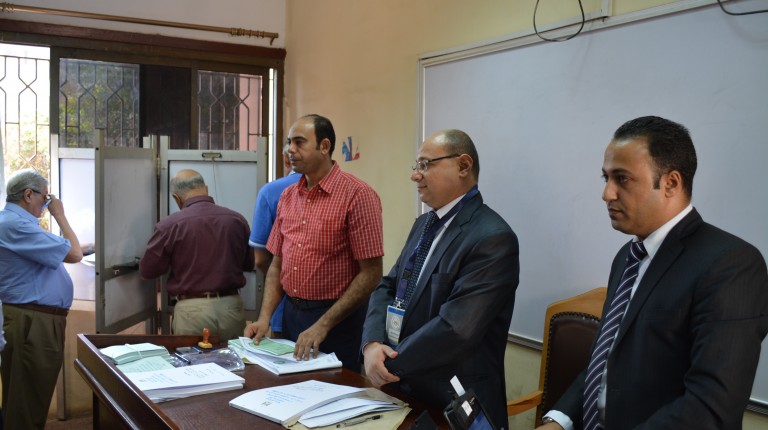 From the assassination of former prosecutor-general Hisham Barakat to the 25 April protests, judges and prosecutors have issued media gags on several prominent and controversial cases over the past few months, and all eight recent cases have outraged the public and increased opposition against the state.
These gag orders are often considered an attempt to prohibit journalists from their right to gather information about significant issues as well as being against press freedom. Journalists and opposition groups further condemn the use of media gag orders in Egypt, explaining that a gag order is meant to be imposed on the investigation flow rather than to prevent people or media from discussing it.
The state explains that media gags are used as a way to avoid any impact on the judicial system's work, whereas the opposition rejects it, believing that it aims to stop public controversy or criticism on state violations or the judicial system.
Media gag orders in Egypt include prohibiting televised, online, or printed media outlets from publishing any news about a certain case until investigations are completed or there is a notification by the judge who ordered the gag.
Judge Ahmed Abdel Maged issued a gag order on the 25 April protesters case, in which 108 defendants are accused of protesting without a permit, calling for illegal protests, attempting to overthrow the regime, and publishing false information that Tiran and Sanafir islands belong to Egypt.
The defendants' first court session was on 30 April, when the court banned press coverage by issuing the gag order.
Usually media gag orders are lifted on issues related to corruption of ministries, public figures, certain state apparatuses or other confidential issues related to the state. Nevertheless, the 25 April case is the first of its kind to receive a gag order.
Earlier this year, on 21 March, judge Hesham Abdel Meguid issued a gag order on the reopened "NGOs' foreign funding" case from 2011. Prominent NGOs and activists are accused of allegedly receiving illegal funds from abroad.
In the case, the court has frozen the assets of renowned journalist Hossam Bahgat and lawyer Gamal Eid. They both said previously, in interviews with Daily News Egypt, that their involvement in the case and the freezing of their assists is a new practice by the state to target them due to their continued criticism of state violations.
In January, prosecutor-general Nabil Sadek placed a media gag on the case of Hisham Geneina, the former head of the Central Auditing Organisation (CAO) who had claimed in statements that EGP 600bn had been lost over four years due to state corruption.
Following his statements, Geneina was dismissed from his position by presidential decree and referred to the prosecution on accusations of power misuse by collecting and keeping important information and documents on corruption.
In December 2015, a media gag order was imposed on the Dabaa nuclear power station project. The reasoning was unclear, however, the order came immediately after opposition groups requested more clarification on the project's content and its management.
Earlier that year, in September, acting prosecutor-general Zakria Osman lifted a gag order on the case of the Mexican tourists who were mistakenly shot by security forces while on a safari trip in Egypt.
In August 2015, acting prosecutor general Ali Omran issued a gag on the case involving Ministry of Agriculture officials who were accused of receiving bribes on state land. Omran also issued a gag order in July 2015 on the case involving judge Rami Abdel Hadi, head of Nasr City Misdemeanour Court, who was accused of allegedly receiving bribes.
Omran issued another gag order that August in the controversial case of the assassination of prosecutor-general Hisham Barakat in July 2015. In this case, several groups of defendants were arrested and referred to court on accusations of belonging to the Muslim Brotherhood and being involved in the assassination.
In February 2015, during Barakat's rule, he issued gag order on the case of the murder of protester and leading member in the Socialist Popular Alliance Party Shaimaa El-Sabagh by security forces. Al-Sabagh's death outraged activists, public figures, and media users who criticised the incident and called on the Interior Ministry to cease violent dispersals of demonstrations and police brutality.