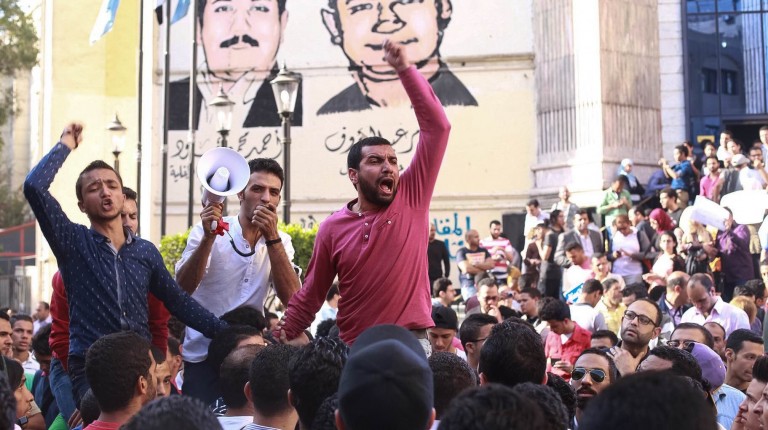 The Qasr Al-Nil misdemeanour court has postponed the trial of 51 protesters who were arrested in Cairo during anti-government demonstrations and have been charged with unlicensed protesting to 17 May.
A delegation from the Lawyers Syndicate attended the session, following its announcement that the syndicate would provide legal aide to support protesters arrested last week in the 25 April protests.
The 51 defendants are one of four groups of cases that have been filed against protesters.
The anti-government demonstrations were initially prompted by the maritime demarcation agreement that transferred Egypt's sovereign control of two Red Sea islands to Saudi Arabia.
The 25 April protests were followed by arbitrary arrests of bystanders, according to numerous testimonies.
The arrests have been met with angry reactions from the Press Syndicate and public.