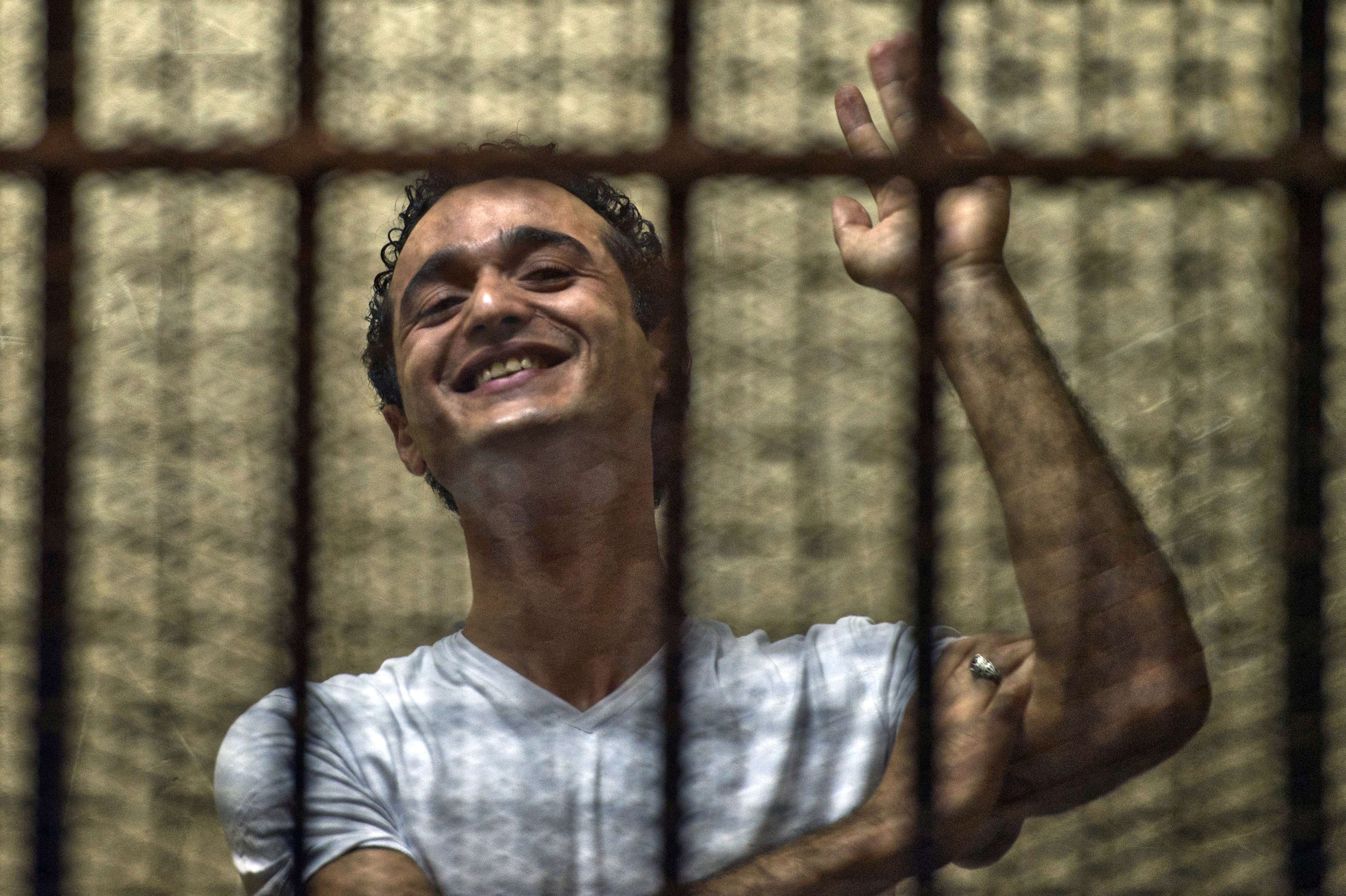 The High Court of Justice rejected the appeal of political activist Ahmed Douma's life sentence in a ruling on Saturday.
Douma did not attend the session, according to his wife Nourhan Hefzy. The court also rejected his appeal of an additional three-year sentence related to charges of insulting the judiciary.
Douma, 30, was handed a life sentence in February 2015 on charges of attacking the cabinet building and security personnel, as well as burning the Scientific Institute in Cairo in 2011.
The cabinet clashes case dates back to 2011, when demonstrators organised a sit-in at the cabinet headquarters, following security force's dispersal of a sit-in at Mohamed Mahmoud Street that was organised by the families of those killed during the 25 January revolution. In attempting to disperse the cabinet sit-in, security forces ignited deadly violence that lasted for four days.
In 2013, following the ouster of the Muslim Brotherhood, there has been a widening crackdown against the Brotherhood leaders, supporters, in addition to a wide range of opposition forces. Douma was arrested in December 2013.
Douma was one of the co-founders of the 6 April Youth Movement. The other founders are also currently imprisoned.
Often dubbed as the executions judge, Nagy Shehata described the 6 April Youth Movement as evil in an interview with the privately owned Al-Watan newspaper in December 2015.