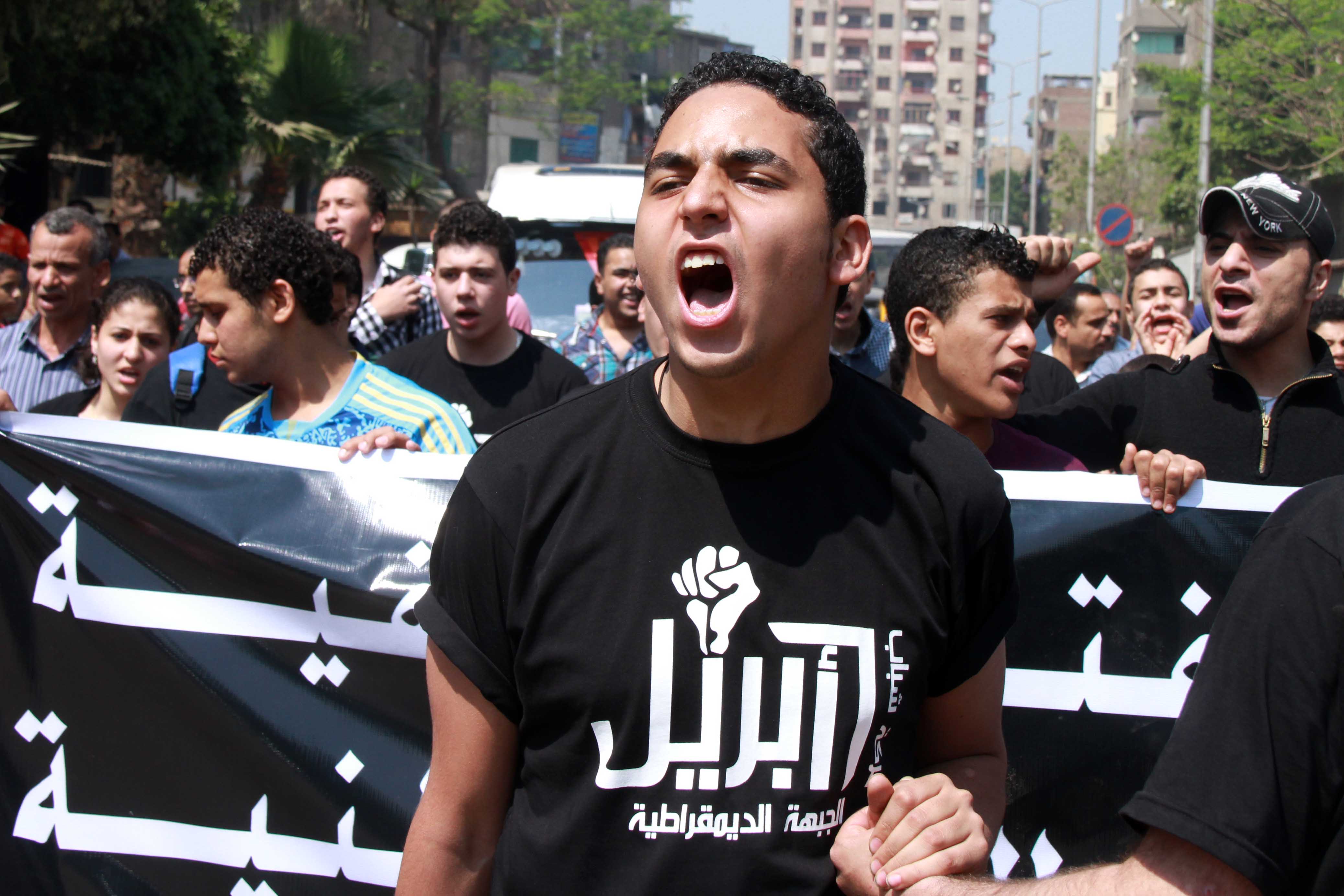 6th April Youth Movement members Sherif Al-Rouby and Mohamed Adly were released on a bail on Wednesday after paying EGP 1,000, according to Arab Network for Human Rights Information (ANHRI) lawyer Nour Fahmy.
Al-Rouby and Adly are among the over 100 political activists and journalists that were arrested during the national security raids that took place on 21 April and 22 April where security forces arrested activists and journalists from cafes and private residences in an attempt to thwart protests scheduled for 25 April.
The prosecution has appealed the release order, according to Fahym.
Two days ago, the court order the release of 14 defendants during a detention renewal session at Abbasiya Court on bail payments ranging between EGP 10,000 and 20,000, according to defence lawyer Ahmed Osman.
The 14 defendants were among those arrested during raids preceding the 25 April protest. The Front for the Defence of Egyptian Protesters has reported that 164 people were arrested in the four-day period. The majority of those arrested have been released on bail.
Several anti-government demonstrations occurred in April, prompted by the sovereign transfer Tiran and Sanafir islands to Saudi Arabia, part of a larger maritime border demarcation agreement signed during Saudi King Salman bin Abdulaziz's visit to Cairo in early April.
Those arrested were accused of calling for illegal protests, threatening national security, hindering state institutions' work, inciting violence, and spreading false news.
The arrests have been condemned by members of the Press Syndicate, the general public, and human rights groups.