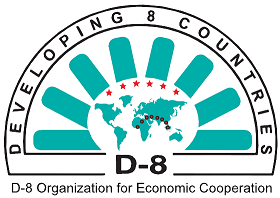 The Developing-8 Organisation for Economic Cooperation (D-8) agreed to carry out three joint projects in automotive feeding industries, machinery and technology, according to head of the Engineering Export Council of Egypt (EEC) Amr Abu Frekhha.
Abu Frekhha said that the three projects were agreed on by the ministers of the D-8, their industrial councils and the EEC.
D-8 is an organisation for development cooperation between Bangladesh, Egypt, Indonesia, Iran, Malaysia, Nigeria, Pakistan, and Turkey.
At the meeting of the fifth ministerial D-8 session held onWednesday in Egypt, Abu Frekhha told Daily News Egypt that the companies started talks on potential collaboration, adding that an Egyptian-Turkish joint venture company will be launched in the field of machinery manufacturing.
"The talks between the two private Egyptian and Turkish companies would start after the end of the meeting to sign memoranda of understanding to initiate the study of the new company," Abu Frekhha said. "The EEC developed 10 points in new machinery project proposals to be taken in developing the machinery sector, which includes determining the current situation of machinery production key performance indicators of each D-8 member."
Abu Frekhha said the D-8 also agreed on recommendations for quality standards of newly manufactured and used imported machines for all D-8 members.
Further, they discussed the problems preventing D-8 members from cooperation with each other in the field of machinery industry and possible solutions. Cooperation between these countries must be improved in sub-industries such as manufacture of machinery components.