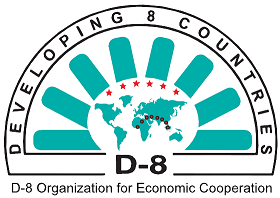 Nigeria called on Egyptian businesspeople to boost investments in the sectors of pharmaceuticals and agriculture, according to the Nigerian deputy minister of trade and industry Mzwandile Masina.
Masina said that Nigeria also called on the the Developing-8 Organisation for Economic Cooperation (D-8) member countries to invest in its free zone and asked them to arrange a visit to Nigeria to identify the business opportunities in the country.
The D-8 is an organisation for development cooperation between Bangladesh, Egypt, Indonesia, Iran, Malaysia, Nigeria, Pakistan, and Turkey.
On the sidelines of the fifth D-8 Ministerial Meeting on Industry held on Wednesday, Masina told Daily  News Egypt that Nigeria has a great potential and resources such as oil, gas, and minerals, in addition to agriculture facilities.
Nigeria asked the D-8 to invest in the industrial and agricultural sectors and thus the country will provide investors with incentives to start business there.
The D-8 meetings are imperative for enhancing the business environment and industries of all the member states, besides encouraging full trade between these eight Islamic countries.
The meeting was hosted by Egypt from 9 to 11 May was attended by Prime Minister Sherif Ismail and presided over by Minister of Trade and Industry Tarek Qabil.