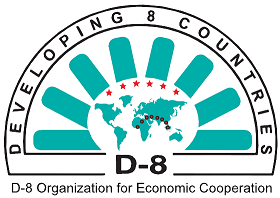 Representatives from the Developing-8 Organisation for Economic Cooperation (D-8) member countries have held 13 workshops to discuss investment opportunities and trade between them.
A report obtained by Daily News Egypt on the Task Force on Machinery workshop held on Tuesday indicates that there are obstacles facing cooperation between Turkey and the other D-8 member countries in the machinery industry, as suggested by the Turkish delegation.
D-8 is an organisation for development cooperation between Bangladesh, Egypt, Indonesia, Iran, Malaysia, Nigeria, Pakistan, and Turkey.
The Turkish delegation referred to the low standards of machinery imported by the majority of D-8 members. Moreover, the most of the D-8 members prefer to import used machinery at low prices rather than brand new machinery of a high quality.
There is a lack of information about the incentives packages of other D-8 members to motivate investment in the machinery industry, the Turkish delegates said.
Turkey has the sixth largest machinery industry in Europe. This industry the third fastest growing, with a 15% annual average growth rate. Machinery accounts for 8% of Turkey's total exports.
These meetings and workshops were hosted by Egypt for the first time from 9 to 11 May and were inaugurated by Prime Minister Sherif Ismail.