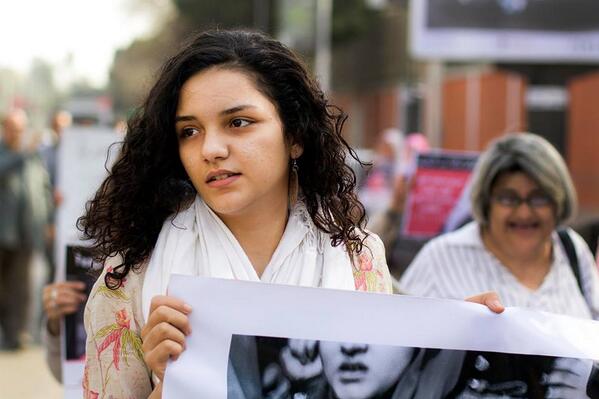 Political activist Sanaa Seif began a 6-month prison sentence Saturday on charges of insulting the judiciary following a sentence handed down by Sayeda Zeinab Misdemeanor Court on 4 May.
Seif handed herself in to the Sayeda Zeinab Police Station where she was escorted to the prison authorities, according to her sister Mona Seif.
In the investigative session on 4 May, Sanaa Seif told the civil servant that the judiciary system has become an executive unit for the state's demands, which has led to lawmakers violating the law and the constitution. This statement was used against her, leading to her imprisonment.
Seif was previously detained in June 2014 with a group of activists who were demonstrating against the Protest Law outside Itihadeya palace. The Cairo Criminal Court sentenced her to two years imprisonment and two further years of surveillance.
However, she was released in September after a 15-month imprisonment based on a customary presidential pardon granted to 100 prisoners on the occasion of Eid Al-Adha.