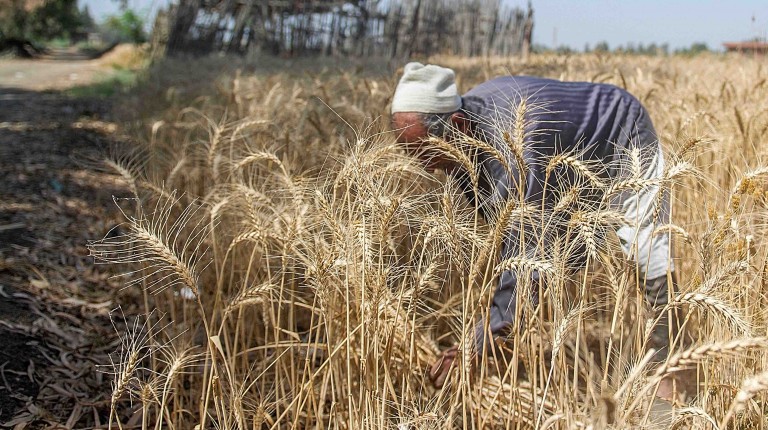 The government has bought about 2.742m tonnes of wheat from farmers throughout the supply season that began in mid-April, as of Monday morning. The amount bought is more than half of the expected quantities to be received, according to the cabinet spokesperson, Ambassador Hossam El-Kawish.
The season of buying wheat from farmers begins in mid-April of each year and comes to an end in the final days of June. Hence, the door for selling wheat to the state is open for the next month and a half.
The government aims to buy a total of 4m tonnes of wheat from local farmers during the current season in order to secure the needs of bakeries for bread production.
A source at the Cabinet Information and Decision Support Centre expected the target amount will be achieved even before the end of the specified period, especially as the prime minister approved the opening of the 'dust silos' in governorates and to cooperate with local councils in collecting wheat from farmers.
Prime Minister Sherif Ismail formed an operations room last week at the Cabinet Information and Decision Support Centre to follow up on the process of supplying local wheat.
The allocations provided by the Ministry of Finance to buy wheat from farmers in the current season totals EGP 3bn so far, divided into two parts.
The government buys the ardeb of wheat [equal to roughly 150kg] from local farmers for EGP 420—which is higher than the global prices in markets from which Egypt imports wheat—to encourage them to deliver wheat to the government and increase the planted areas.
Egypt is the largest importer of wheat in the world; it needs about 10m tonnes per year to cover its domestic consumption.
The government source believes it is difficult for the government to buy last year's quantities—5.3m tonnes of local wheat—which he described as a record.
He added that the government will work on previewing the wheat being bought from local farmers to prevent it mixing with the cheaper imported wheat.
According to statement by the cabinet on Sunday, the team that follows up on the procedures of receiving wheat is continuously monitoring the delivery of the dues​​ to the farmers. In addition, the team checks the seriousness of the official bodies in dealing with complaints received by the centre from various governorates.