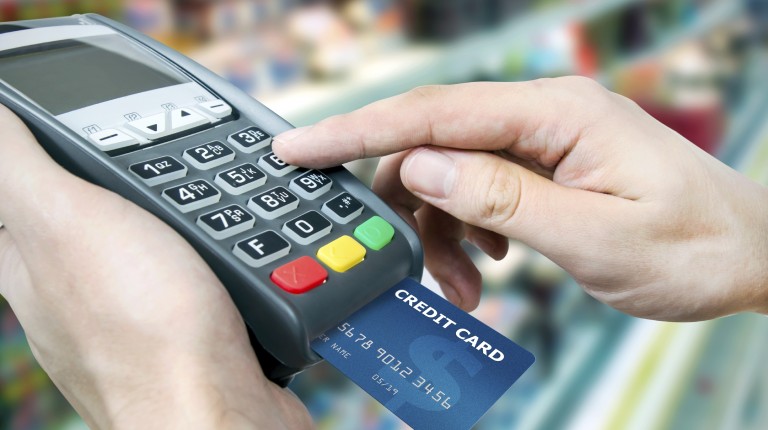 The use of electronic cards has given way to an increase in the number of fraud cases. In an interview with Daily News Egypt, Visa's Head of Risk for Central and Eastern Europe and the Middle East and Africa Hector Rodriguez discussed the different methods Visa International is adopting to limit the possibilities of fraud for its customers.
Can you shed light on the amount of fraud cases that you have recorded across the world and in Egypt specifically?
Visa is working hard to ensure that when cardholders make a payment with their Visa card, our network's advanced fraud monitoring and detection systems protect them.  In less time than it takes for the receipt to print out, Visa has analysed and risk scored every transaction it processes—more than 112bn annually.
Some examples of the services we have in place to protect cardholders include Verified by Visa (VbV), a personal password that confirms your identity whenever you check out at VbV-enabled online merchants; and Visa Transaction Alerts, which provides Visa cardholders near real-time text or email alerts when transactions are made using their account. We also offer round-the-clock customer support to help cardholders report lost or stolen cards.
And our efforts are paying off. Thanks to Visa's investments in and commitment to reducing fraud in payments, our system-wide fraud rate has declined by two-thirds over the last two decades despite transaction volumes having increasing exponentially. In Egypt, the fraud rate currently sits at 5bps basis points.
How does Visa protect its cardholders against fraud and the relation between new innovative solutions and fraud? Can we say that the more innovation you bring to the industry, the less fraud will occur?
The advancements in technology and innovation within the payments industry has meant that we are able to explore new ways in which we can enhance the security and convenience of electronic payments. We launched Mobile Location Confirmation, a service that uses a Visa cardholder's mobile as an authentication device.  Mobile Location Confirmation, that is yet to be launched in Egypt, works with mobile geo-location data in real time as an additional input into Visa's predictive fraud analytics to more reliably predict whether it is the account holder or an unauthorised user making a payment with a Visa account. Visa has tools that produce an analysis of the account holder's device location data, which is then matched with the transaction location in less than a millisecond, right at the point of sale. When a cardholder's mobile device is in the same location as the payment transaction, the issuing financial institution can more confidently approve the transaction. This means cardholders who have opted-in to the service, that works both domestically and while travelling, will no longer need to call their bank to let them know when they are travelling.
We are also looking at ways to eliminate data from merchant systems. With the Visa Tokenisation service, we are able to do just that. This new security technology from Visa, replaces sensitive account information, such as the 16-digit account number, with a unique digital identifier called a token. The token allows payments to be processed without exposing actual account details that could potentially be compromised, and can be can be used in various forms: online, in-store, or in-app.
But, security should not be a 'bolt-on' to innovation, security should be the foundation for innovation. The two must go hand in hand, because trust is the vital component to electronic payments growth. If people do not trust the system, they will not use it.
How can cardholders protect themselves against fraud either while presenting their cards to merchants or during online transactions?
There are some very easy and simple ways that cardholders can protect themselves against fraud.  Signing up for transaction alerts, if offered by their bank, is one way consumers can track their card spending. Transaction alerts work when the cardholder's issuing bank sends alerts via email or text messages typically within seconds of a transaction occurring. That way, if a cardholder notices a fraudulent transaction they can react immediately and inform their bank.
As a cardholder, you should make sure you always know where your cards are and keep them safe and secure. You should never share your PIN with others, and the PIN number should be unique. For example, we advise our card holders to never use 1111 or 1234 as a possible PIN.
Carefully shield your PIN from prying eyes anytime you use it and keep your PIN number safe—don't give it out to anyone. For passwords, aim for eight or more characters with letters, numbers, symbols, and punctuation. Use different passwords for different sites and change them regularly.
In the event of a lost card, report it immediately. Call the organisation that issued your card and they will block your card immediately and organise a replacement. The sooner you report the loss; the sooner your card can be replaced.
Can we compare fraud on plastic with fraud on cash? If there is statistics on this, which is more frequent?
Let me give an example, if you lost your money somewhere, would you be able to get it back? The chances are slim, especially if it is stolen. But when you lose your card, you are sure that your money sits at the bank and the chances of someone using this card are very low once you report the incident to your bank/financial institution, which will stop the card immediately. A card is lot safer than carrying cash and you can enjoy the benefits of security, convenience, and ease that come with every card
Is the fear from fraud contributing to the fact that people are depending more on cash?
Actually, I would say habit and confidence in using payment cards are two barriers affecting the growth of card payments in Egypt. For electronic payments to be sustainable and grow, you need trust. And that's my job. Every day I go in to work at Visa to make sure we build and maintain trust and security in our network. Our role as one of the world's leading payments network is to make sure every time a Visa cardholder enters their Visa card details online or dips, swipes, or taps their Visa card at the point-of-sale, they know they are accessing the most secure way to pay.
We also need to make sure more people are part of a formal financial system. Visa is working very hard to ensure all Egyptians are able to access safe and reliable financial services. We are involved in awareness efforts that target media, government payroll cardholders, and consumers. We are doing this because we believe that each and every person is entitled to services offered by the financial system and we are keen to highlight the positive impact it can have on the economy as well. Electronic payments provide access to financial resources, and access to credit helps calibrate periodic income with continuous consumption. Cards also provide consumers with the means to participate in the digital economy and trust in electronic transactions further drives consumption. Cards provide convenience and lower business costs and electronic transactions eliminate a substantial portion of the grey economy.
What about the developments in fraud techniques and how advanced they are now? Does it differ from country to country or region to region?
The most common types of fraud are counterfeit cards and e-commerce fraud. Counterfeit fraud is driven by data breaches, where data from magnetic strip cards are stolen and used to create counterfeit magnetic strip cards. That is why we are so focused on using chip card technology, to prevent counterfeit fraud. E-commerce and mail/phone order fraud is also a leading type of fraud in the payment system and we are investing in more ways to identify and prevent such fraud.
When a breach does occur, regardless of the network on which it occurred, Visa makes it a point to respond swiftly. We work with the breached entity and other stakeholders to ensure appropriate measures are taken to investigate a potential data compromise, detect the root cause, and reduce the vulnerability to prevent a repeat in the future. Our objective is to ensure that our clients' risk management assets are oriented to new threats, and their systems geared to resist similar attacks.
Visa supports the efforts of law enforcement agencies and banks to crack down on fraudsters.
A recent example of how the payment industry works closely with law enforcement to combat payments fraud is the Global Airline Action Day, when law enforcement agencies from all over the world, along with airlines, travel and payment companies, targeted criminal online services offering credit card credentials and fake plane tickets, and also aimed at protecting consumers from being duped by criminal enterprises.
In addition to these efforts, and our investments in our security infrastructure, we will continue to help increase consumer awareness and interest in protection since we believe that empowering consumers with the right knowledge and resources is the first line of defense against payment fraud.