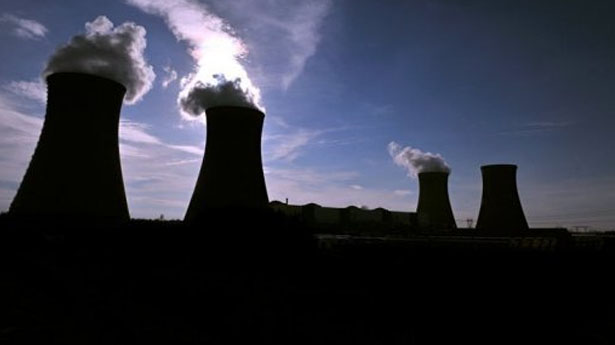 The final contract for establishing Dabaa nuclear power plant between Egypt and Russia will be concluded next month, a senior government official told Daily News Egypt.
The official, who spoke on condition of anonymity, added that Minister of Electricity and Renewable Energy Mohamed Shaker has made considerable progress in the negotiations during his visit to Moscow a few days ago. The two sides have agreed on a number of items which  may seem simple but they could affect the implementation of the project, according to the official.
Egypt has tasked a British legal consultant office to review the contracts and all the items in detail to ensure that the contract is balanced and guarantee the rights of the two parties. This step came to avoid any problems that may affect Egypt's role in the contract, especially as it is the largest contract in Egypt's history.
President Abdel Fattah Al-Sisi followed up on the Dabaa nuclear project personally, as he considers the project as a strategic peaceful move to secure the energy needs of the country.
The Egyptian government agreed with Russian Rosatom Company to establish Dabaa nuclear power plant with a capacity 4,800 MW. The agreement includes building nuclear fuel storage facilities to supply the nuclear plant with the required nuclear fuel along the 60-year operational period. Rosatom will also manage nuclear waste, maintenance and operation for 10 years.
The plant will provide 20,000 jobs during the construction period of 10 years, in addition to about 4,000 individuals to work in the operation and maintenance of the reactors.
According to the official, Shaker has submitted a detailed report about the negotiations and the review of Legal Consultant Office of the El-Dabaa contract to Al-Sisi on Sunday. The Egyptian presidency will announce all the details of the final contract.
Former chairperson of Nuclear Power Plants Authority (NPPA) Yassin Ibrahim said that the credit for the conclusion of negotiations goes to Al-Sisi, as the negotiations were halted for more than 50 years. El-Dabaa nuclear power plant is a national project and can be considered as "the second High Dam", according to Ibrahim.
Egypt will entirely assume the management and operation of Dabaa nuclear project, by benefiting from Egyptian experts working in various nuclear bodies and electricity companies.
The Russian side will continue to support Egypt in the operation to benefit from its expertise in this field, according to the signed cooperation agreement.