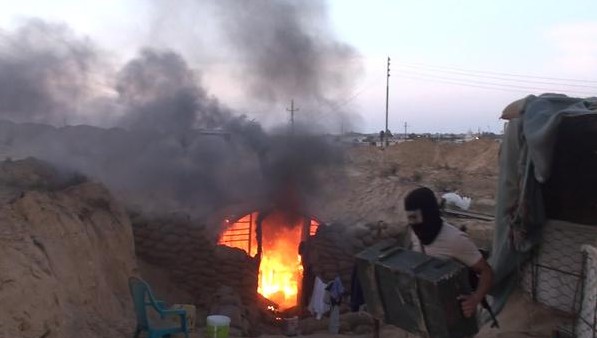 A leading tribal figure was reportedly assassinated in front of his home by masked militants in Al-Arish city in North Sinai governorate on Wednesday morning.
Abdel Hamid Saad, 45, was from El-Fawkhriya tribe. He was executed by three masked militants who drove in on a motorbike and opened fire against him, several local residents from Al-Arish told Daily News Egypt on condition of anonymity on Wednesday.
According to residents, the attack was carried out against the leading tribal figure due to his ongoing cooperation with state security forces against "Sinai Province" militants who are affiliated with the Islamic State (IS).
There have been frequent attacks against residents of cities in North Sinai such as Al-Arish, Sheikh Zuweid, and Rafah where clashes between state security forces and "Sinai Province" are rampant.
Over the past few months, there have been several instances of tribal members who were attacked or killed for providing information to state security forces about where "Sinai Province" militants are stationed, according to several statements released by the group following these operations.
In the beginning of March, Rady Soliman Abu Sabie and his son Soliman were killed in El-Fawkhriya square in Al-Arish. "Sinai Province" then published photos of the incident showing the father slaughtered and his son shot to death.
Head of the Supreme Council of Egyptian Tribes Salem Abu Gazala told Daily News Egypt previously that North Sinai's residents are in desperate need of full and permanent protection from security forces.
When security forces are no longer stationed somewhere, "Sinai Province" militants enforce their own checkpoints and often kidnap inhabitants who provide information to the army, Gazala said.
Sinai has become the scene of frequent clashes between militants and state security forces; intensified counter insurgency operations were launched to curb militancy inside Sinai. These operations have imposed a state of emergency in the northern regions of the peninsula.