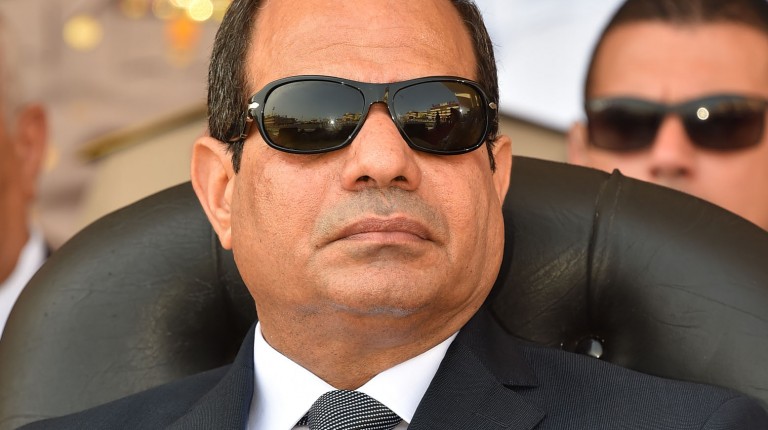 President Abdel Fattah Al-Sisi opened on Sunday a $1.96bn expansion at Misr Fertilisers Production Company (MOPCO) factory in Damietta.
A governmental source told Daily News Egypt that the expansions of MOPCO's factory included running the first line in June and the second in December 2015. Since the beginning of the operation more than 200,000 tonnes of urea has been produced.
The expansions were financed with loans from 22 local banks worth $1.050bn, besides $910m self-financing from shareholders in MOPCO.
The source said that the company paid about $200m in premiums for the loan per year. The loan is scheduled to be fully repaid five to six years after the commencement date of the commercial production of the two lines.
The source explained that the expansion of the second line began its commercial production in January 2016, and the third line will enter commercial production by the end of this week.
The factory's production represents 1% of the total global production of urea.
The total production of the three lines in MOPCO is 2m tonnes of urea per year. Since the beginning of the factory's activity, total investments have reached $2.5bn.
MOPCO's feasibility study has estimated the expected revenue at $300m per year according to the lowest price of urea in the global market. The revenues may double due to price changes during the upcoming period.
The source went on to explain that about 60% of the urea produced by the factory will be exported in the light of concluding long-term exporting contracts with more than 20 countries around the world.
The total of Egypt's production of urea after MOPCO's expansion has reached 6m tonnes annually, while the needs of the local market are estimated at only 4m tonnes, according to the source.
He explained that MOPCO obtains gas from the state according to a minimum price of $5 per 1m thermal units. The price is expected to reach $9 with the changes of the prices of the single urea tonne in the global markets, and bills would be paid in US dollars each month.