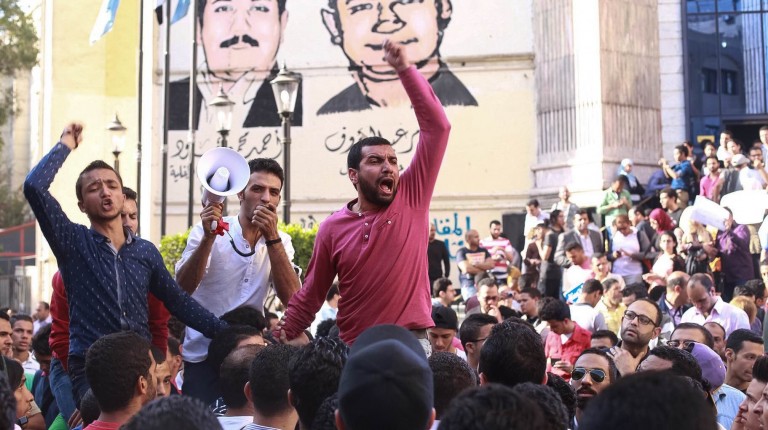 Cairo Misdemeanour Appeal Court adjourned on Saturday the trial of 51 defendants appealing their two-year prison sentences over illegal protesting to 4 June.
The defence lawyers presented the judges with their requests in the case while the verdict came to allow time to review the case which was, according to lawyers' previous statements, "exceptionally quickly ruled".
An initial verdict came after three sessions when the defendants were convicted in relation to the anti-government protests on 25 April that were prompted by a maritime demarcation agreement that facilitated the transfer of sovereignty of Sanafir and Tiran islands to Saudi Arabia
The nationwide 25 April protests were met with a strong security response and were followed by the arbitrary arrest of bystanders without any investigation, according to numerous testimonies.