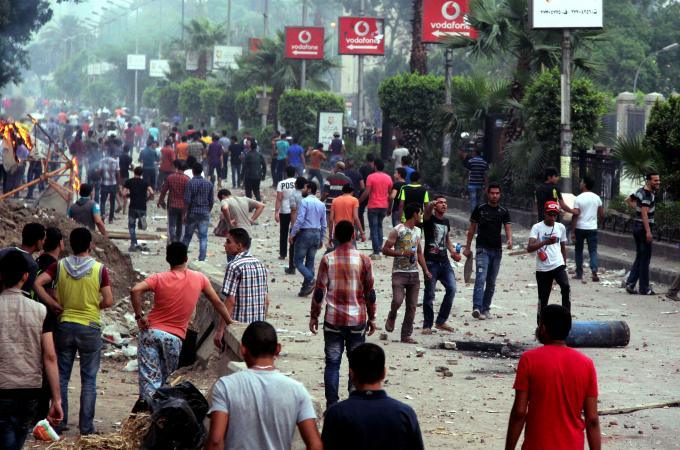 Al-Azhar insists on fighting extremism using various methods and the institution is preparing to establish a monitor in eight languages to address this problem, said the university's Grand Imam  Ahmed Al-Tayeb.
Al-Azhar is ready to train French imams on the moderate understanding of Islam, and mosques should have unified regulations regarding Islamic preaching and sermons, Al-Tayeb said during his meeting with MP Jean-Frédéric Poisson, who chairs an action group that targets Islamic State (IS) and is part of the National Assembly of France,.
Anyone who circumvents those regulations must be questioned, said Al-Tayeb.
The aim of Islamic preaching is to spread peace, the grand imam said, not killing and other crimes committed by terror groups.
Poisson praised Al-Azhar's efforts to spread moderate and counter-terrorism ideas. He also commended Al-Tayeb's visit to the Bataclan theatre where the Paris attacks in November took place.
Ahmed Al-Tayeb met with French President François Hollande on Tuesday in Paris, along with a delegation from Al-Azhar currently on a tour of Europe that aims to restore dialogue between scholars from the East and West.
The meetings tackled regional developments and both sides' roles in spreading peace and coexistence locally and globally, as well as bolstering bilateral efforts in the fight against terrorism.
Al-Tayeb is currently attending an East-West dialogue conference in Paris. During his opening speech at the conference, referring to the recent Paris attacks, he said: "there is no difference between terrorism attacks in the East and in the West, as both have the same negative effects."
He added: "in the West, however, those bloody incidents are much more frequent, resulting in a huge number of casualties and refugees." Further, he called on international leaders to take on the responsibility for ending this bloodshed.
Al-Tayeb's visit to Paris followed a remarkable meeting with Pope Francis on Monday in which both sides resumed dialogue after five years of suspended talks.