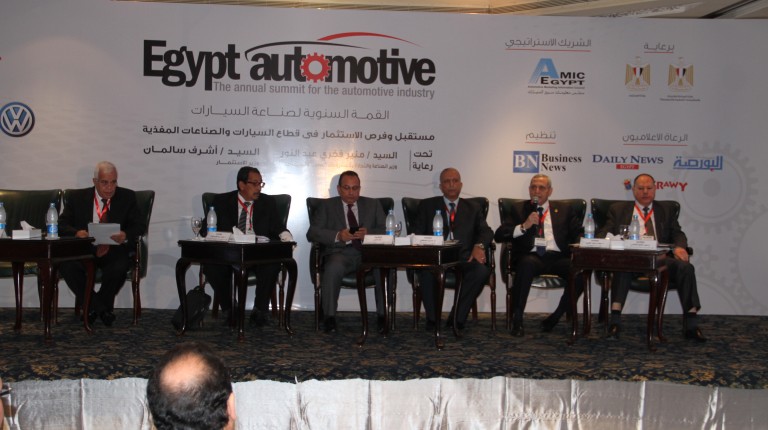 It seems that partnership between the private sector and government is paying off, as the first day Mountain View company offered land for sale saw a great turnout of people to buy plots of land at EGP 8,000 per square metre in Fifth Settlement.
On Saturday morning, hundreds of people stood in front of Mountain View's administrative headquarters in City Stars, waiting in line to reserve units in the I-City project.
Mountain View put forward the project for reservations for just two days, starting Saturday.
The project is developed in partnership with Mountain View, Saudi Sisban Holding and the Ministry of Housing represented by the New Urban Communities Authority (NUCA).
The I-City project was launched by the Ministry of Housing, in partnership with the private sector, in what is considered an integrated urban community containing 18,000 housing units built on an area of 500 acres.
The project's revenues will be distributed as 60% for Mountain View and Sisban, and 40% for the Ministry of Housing. It includes the I-Villa, which are featured villas but in apartment sizes, starting from 100 sqm up to 500 sqm, with a private entrance, independent garden, parking, and green space.
One of the applicants attributed the large turnout on Saturday to the company's name in the market and low prices per square metre compared to other projects. These plots of land are also the latest in Fifth Settlement that offer a prime location.
Real estate marketing and construction companies praised the experience, hoping that it would be generalised and increased in the coming period.
Chairperson of Themar for Real Estate Maged Abdel Fadeel said that the partnership proved to be a great success for the partnership model with the government.
Abdel Fadeel added that the price is considered a very low price for Fifth Settlement, as the price per square metre in compounds here can reach EGP 10,000 to EGP 20,000.
Mountain View's chairperson Amr Soliman told Al-Borsa newspaper that the project is offered to serious clients who are interested in distinctive housing at a good price, rather than to investors.
The second phase will be launched during the first half of next fiscal year, to accommodate the high demand for buying units, Soliman added.
Minister of Housing Mostafa Madbouldy said the ministry spared no effort to provide all the facilities and remove any obstacles in the way of serious investors. A Saudi partner is an absolute necessity for its contribution with foreign investments, the minister added.
"Today, we reap the fruits of the Sharm El-Sheikh Economic Conference. This project is a result of the memoranda of understanding signed during the conference and underlines investors' confidence in the Egyptian market in various fields, especially the real estate sector, which is the most important pillar of the national economy," Madbouly said. "The idea of the partnership between the state and the private sector was new, and today after the success of this model, it will be expanded in a number of different projects in new cities."