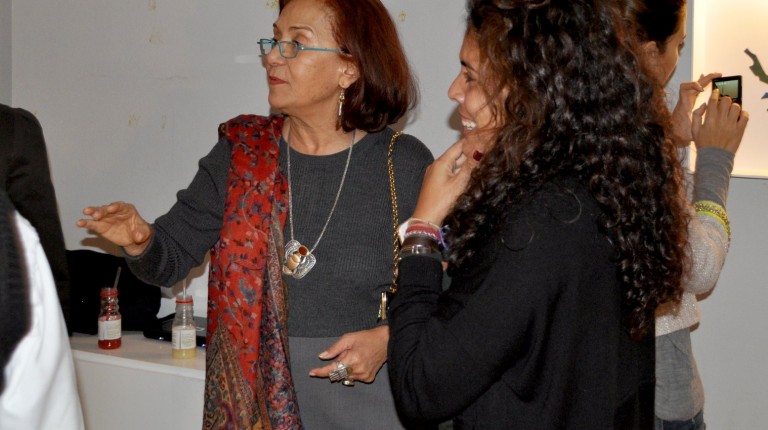 Gentlemen are often defined by their attention to fine details. Whether by their wardrobe choices or their exquisite manners, men are always read from afar. For many years, Egypt occupied the frontier line of menswear in the region. Many of the country's old retailers and tailors have successfully kept the country's men fashionably presentable.
Moreover, during the past few years, many international brands entered the local market and uplifted the number of choices available as well as the quality.
Malak El-Ezzawy is one of Egypt's top local designers who started her line a couple of years back. Her evening gowns could be described as urban interpretations of classic fairytales. From detailed embroidery to fluffy bottoms, her dresses are couture visions.
With that said, a few weeks ago the designer announced that she was planning to explore a new side of her aesthetic by experimenting with menswear.
"I have always wanted to do more things, more along the lines of fashion rather than just women's wear. Menswear was at the top of my list and hopefully there will be a few more clothing lines coming soon," said El-Ezzawy.
For this new project, El-Ezzawy had to let go of her sequined tops and theatrical skirts. Hoxton is a men's line that specialises in tailored suits and trendy blazers. However, the designer believes that the two clothing lines cannot be separated.
"The two lines actually complement each other because I always see a Hoxton guy as someone who would spend his time with a woman wearing a Malak El-Ezzawy gown," said El-Ezzawy.
According to the designer, a Hoxton guy is the kind of who can get away with anything and still look good while doing it. Accordingly, the line provides garments for that particular target audience.
"Age is not really a criterion for us. It is mainly the personality that matters. The Hoxton guy is someone cool, hippie, and a bit daring. We are mainly targeting those who want to look different. Yet, we also have few classic suits," said El-Ezzawy.
The men's line does not only seek the perfect fit and latest trends, it also seeks the utmost quality as well as sophistication. Therefore, the fabrics range between linen and wool—super 120 and 150—which are imported from London and Italy.
"We paid a lot of attention to the fabrics as well as the lining; each collection will have a unified graphic lining. This collection has a floral print, which is imported from London," said El-Ezzawy.
Last week, the designer celebrated the opening of her new store which is set to become a cohesive destination for all men with style. While polished suits are absolutely granted owing to the designer's impeccable track record, the store also provides another essential service: grooming.
The Zamalek-based store is divided into a garment shop and a classic barber. The interior décor effortlessly takes any client into the heart of London. "It is a one-stop shop for a man, with grooming and suiting at the same time. Basically we provide a 360 service and experience for gentlemen," said El-Ezzawy.
Between the classic barber and the top-notch suits, Hoxton caters to all men's needs, including statement accessories. The store also showcases an imported collection of pins, pocket squares, and shades.
As for her future plans, the designer still does not know which of her lifetime dreams is set to become a reality soon. "I have so much that I want to do so I just have to figure out which move would keep the flow going or complement either of the current lines. I truly aim to build on both brands," concluded the designer.