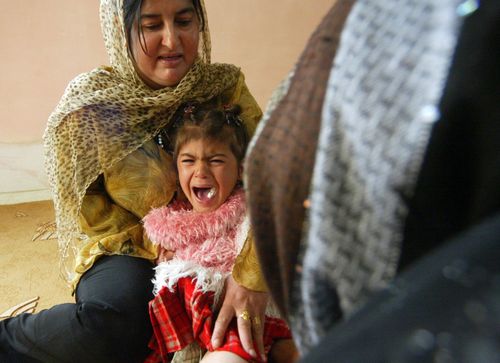 Dar Al-Iftah, the authority for religious verdicts in Egypt, stated on Thursday that Female Genital Mutilation (FGM) is a cultural phenomenon, and is not religious. It also warned against following any unverified claims about the procedure from non-scholars.
"Not only it is religiously prohibited, it is also an illegal practice," Dar Al-Iftah stated, referring to the daughters of Prophet Mohammed who did not undergo any kind of FGM procedure.
Dar Al-Iftah further highlighted that FGM has physical and psychological side effects which makes it undoubtedly prohibited.
This statement comes following the death of Mayar Mohammed, 17, during the illegal procedure at a private hospital in Suez.
The doctor who operated on her was referred to the prosecution on Wednesday, the Health Ministry stated in an official statement. The health inspector in Suez submitted the report on her death which officially stated she died due to undergoing FGM.
The Deputy Health Minister, Maysa Shawky, was quoted in the statement as saying: "Despite all actions taken recently to combat the phenomenon of FGM and spreading awareness among doctors, there needs to be increased efforts."
"[These efforts] mainly include activating the monitoring role of the ministry and the Doctors Syndicate to enforce the FGM law," she added.
The death of Mayar has sparked widespread criticism. The United Nations said in a statement on Monday it is deeply saddened by the tragic incident.
Egypt was among the countries that witnessed a fast decline in the prevalence of FGM rates from 1987 to 2015. According to a UNICEF report, it ranked sixth among countries that practice FGM worldwide, with an overall percentage of 85% among girls and women aged between 15 to 49 years old.