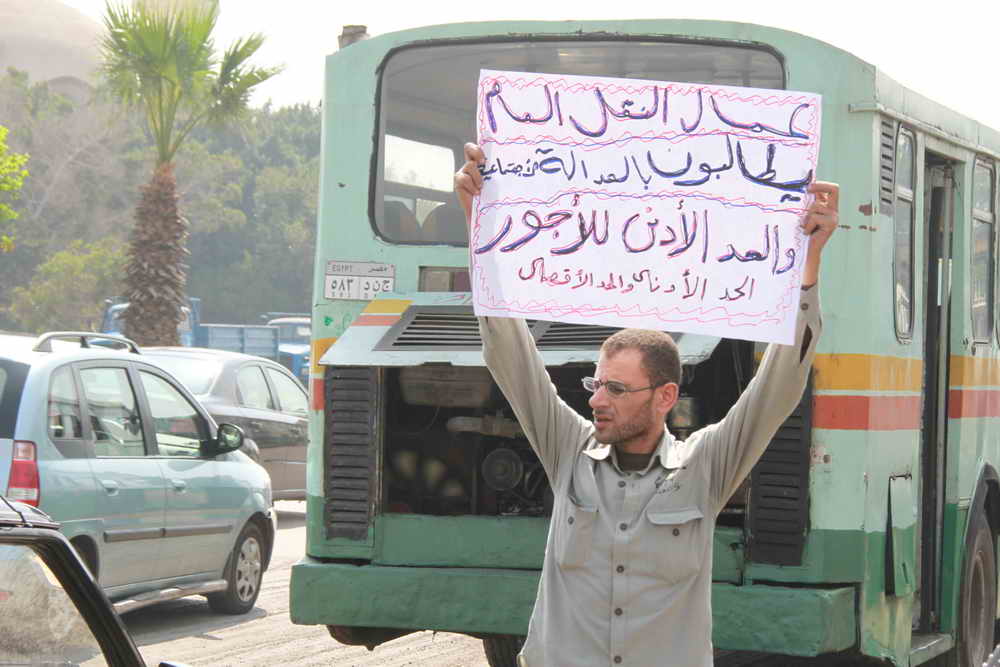 Agouza Prosecution released on Saturday evening four employees from the National Social Insurance Authority pending investigations after they were arrested from a protest in front of the Ministry of Social Solidarity headquarters earlier that day.
The prosecution accused the employees of protesting without a permit. However, a group of the protesting employees had notified a police officer at Agouza police station of the protest and its reasons via letter.
Yasser Saad, a lawyer at the Legal Cooperative to Support Labour Awareness, told Daily News Egypt that a group of employees arranged a rally to raise their demands to the Minister of Social Solidarity Ghada Wali.
Their demands included raising employees salaries, amendments to regulations, and the dismissal of the authority's advisers who they claim receive high salaries which impacts those of the employees.
The lawyer said that the employees stood peacefully in front of the ministry headquarters without holding up any signs or chanting.
The employees were also protesting against the civil service draft law, the lawyer said. The government-proposed law has triggered protests and criticism from hundreds of  workers and workers unions since its proposal in March 2015.
Wali previously sent the employees of the Social Insurance Authority a letter calling on them to send her their demands and suggestions for improving their work conditions, but the employees failed to respond to the minister as she did not provide any way for them to contact her, according to the lawyer.
He added that this was the main reason for the protest, as the employees were searching for ways to raise their demands to the minister personally and not any other official under her.
In late May, several rallies were organised by workers from two companies including the General Petroleum Authority and the Alexandria Shipyard Company against the civil service law.
Last Wednesday, workers and doctors attended a rally in front the Doctors Syndicate led by the syndicate's secretary general Mona Mina.
Despite several rejections by parliament to discuss the worker union's civil service draft law, some MPs are making efforts to find ways to receive approval to discuss it.
Around 493 protests have taken place from January to April 2016, according to a report by Democracy Index. The majority of labour protests were directed against the civil service law, and demanded more economic and organisational rights.