"I miss everything about Ramadan in Egypt. It's something that can't really be described with words, but it can definitely be felt with our hearts," said Nashwa Mohammed as she remembered how she used to spend her days during the holy month in Egypt, comparing them to her experience of the same month nowadays in one of the Gulf countries.
You only need to spend a Ramadan in country other than Egypt to feel the difference; Egyptians have created a unique atmosphere in their country and the holy month just isn't the same anywhere else.
The spirit of the holy month captures each and every one, with the traditional old songs, the lanterns, and the cannon. These celebrations always have a different taste in Egypt.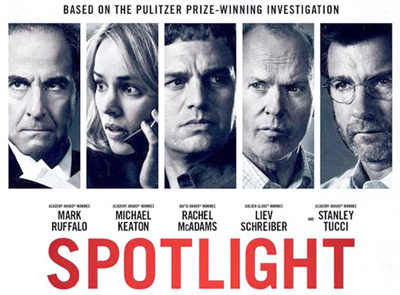 "I miss walking down the street to see the lanterns hanging from lamp posts, hearing the traditional chants on the radio, and the street decorations. The things you only get to see in Egypt," Nashwa continued. "Where I am now, there are no lanterns, no decorations. You rarely hear any songs on the radio or the TV that welcome the holy month. It's just treated like a regular month here."
Even though Nashwa has been living abroad for about 30 years, she still hasn't become used to Ramadan away from her hometown.
"For a long time I used to take a holiday during Ramadan to spend it in Egypt with my family", she remembers. "Gathering all around one table, laughing, sharing our struggles at keeping our fast throughout the day, describing our battle against thirst and hunger, all while finally eating the finest food we spent hours preparing … this is something I cannot find anywhere else no matter how many friends and relatives I host abroad."
Even when we're not gathered around a table, we're visiting each other after tarawih prayers (prayers only performed in Ramadan after Isha' prayer), Nashwa says.
Aya Mousa, 24, is a student who had to move to the US four years ago. For her, Ramadan now means a month of not eating from dawn until sunset, nothing more than that.
"People in Egypt have Ramadan's sprit inside of them, so even when you walk in the street with strangers you sense it. It's something that a lot of people found hard to understand when I tell them this," Aya said. "As much as I used to say that I hated huge family banquets, I loved how connected I used to feel to my family members."
The way people smile while they hand out water and dates to random passersby to break their fast at the sound of the adhan, hearing people's prayers at tarawih, and the happiness on little children's faces, is mainly what Aya misses while she's away from Egypt during the holy month. "There are many mosques here, however they are all surrounded by police cars. I don't know if this is for our protection—or to protect people from us due to Islamophobia—but the police officers' stares make me feel like I'm going to jail rather than to prayers."
When Aya remembers last Ramadan, a part of which she spent in Egypt, many of these memories make her heart ache. "Egyptians take where they live and what they have for granted. I doubt many of them would believe that some of us would do anything just to have one night to experience the spirit of Ramadan in Egypt again."
The mingling of all social classes while eating iftar together is a priceless moment. I sat with a friend at a local 'ahwa to grab something to eat and at that moment I clearly sensed the pureness of people in Egypt. We were sitting eating food, surrounded by families, elders, young people and children, all belonging to different social classes, eating different types of food. Yet, not for a second, did I sense a difference between us. We were all sitting, just enjoying the iftar together, Aya remembers.