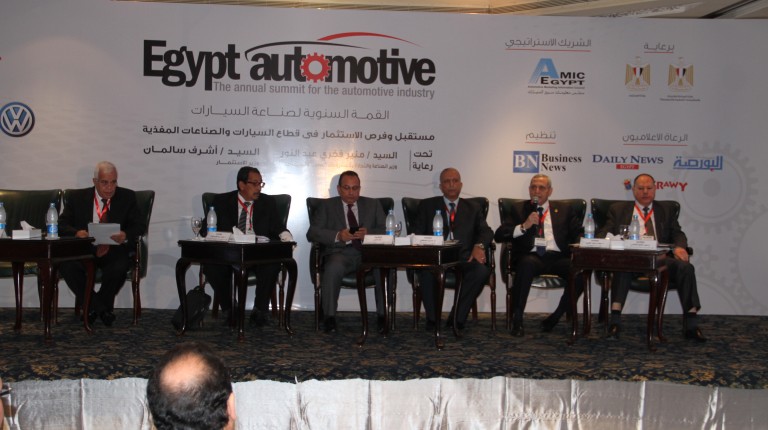 There is no intention to turn the Principal Bank for Development and Agricultural Credit (PBDAC) into a commercial bank, chairperson El-Sayed El-Qosayer said.
The bank is adhering to its role to serve the Egyptian farmer; however, why should the bank not finance other projects and sectors besides that one, he said in an interview with Daily News Egypt. The bank has already financed some electricity projects and El-Qosayer hopes to expand in this field in the future.
The PBDAC is one of the largest banks in the world specialised in serving agriculture, and competes with huge banks specialised in serving this sector, such as the Dutch Rabobank, the French Crédit Agricole, and the Agricultural Bank of China.
"The bank deals with approximately one million farmers: clientele that other banks have difficulty competing for. We have the edge in this issue and should maintain and support it. We are now looking how to bolster our relationship with the farmer and provide him with all the services he and his family need," El-Qosayer said.
He said that the bank focuses its activity on a group of services within the framework of helping the Egyptian farmer, such as agricultural loans with 5% interest—where the state subsidises 7% of the loan. In addition, there are products to serve the food sector such as the 'calves' project, and also the services of agriculture-related industries.
Moreover, the bank is participating in the national project 'Mashroak' that targets to create jobs for young people in villages, districts, and cities in all governorates. This project aims to achieve sustainable development, limit migration from villages to cities, raise the standards of living in Egypt, reinforce the concept of citizenship, and put young people on the right track in order to form a new generation of young investors.
"Of the loans that six of the banks participating in the project granted, the PBDAC granted 27% of the total. It is the second largest bank participating in the project after Banque Misr, with total financings of about EGP 340m," according to El-Qosayer.
There was a widespread belief that the bank's work is only providing fertiliser to farmers. Those who think this are mistaken, El-Qosayer said. We are seeking to change this misconception and to activate the bank's role in serving farmers and their families as well as other segments of citizens in the coming period.
The bank should provide remittance services for farmers and their sons, the chairperson said. With the spread of mobile phones, the internet, and electronic payments all across Egypt, the bank should provide modern technological services to this segment of citizens.
This is what the bank is seeking to achieve in this period, so that PBDAC plays its role perfectly, El-Qosayer said. The bank has a network of 1,210 branches spread all over the country, which grants it a level of reach unsurpassed by any other bank in Egypt.