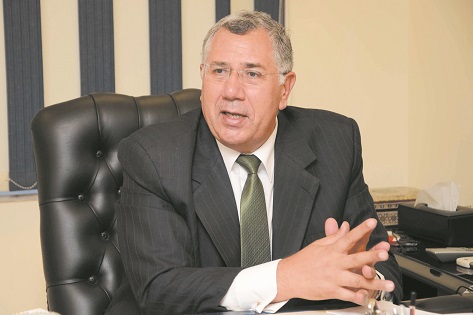 The Principal Bank for Development and Agricultural Credit (PBDAC) awaits the issuance of the new law that will place the bank under the Central Bank of Egypt's (CBE) supervision to implement the development and launch plan, said chairperson of PBDAC Elsayed Elkosayer.
Elkosayer told Daily News Egypt that that this law was approved by the cabinet and the State Council and is now introduced to the House of Representatives.
Failure to adopt this law does not mean that the bank will stop, but the law will lead the bank to more progress, he said.
This new law should not be feared and is concerned with helping Egyptian farmers. The law identifies the main objective of the bank as serving agricultural policy and associated activities. The name of the bank in this new law will change from the Principal Bank for Development and Agricultural Credit to the Egyptian Agricultural Bank, according to Elkosayer.
He further added that the bank will not deviate from the regulation of the Ministry of Agriculture as the new law gives the minister of agriculture authority to nominate members of the Board of Directors and to nominate a representative of the ministry at the council.
In response to a question about the subordination to the CBE, Elkosayer said that this will provide PBDAC with opportunities that will further its role in banking.
He added that the CBE's supervision on PBDAC will assure that PBDAC follows the right policies and practices of the banking business, especially with regard to calculating benefits and commissions, which is in favour of the Egyptian farmer.
Subordination to the CBE's supervision will give PBDAC a better chance to negotiate with both local and international financial institutions to get loans at special interest that can be lent to farmers at low interest rates. It will also bring the possibility of PBDAC receiving a supporting loan from the CBE to support the capital base or the restructuring of the bank such as other banks did, according to Elkosayer.